Hilton Could Hit The Jackpot
An ITT takeover would give it a sweet hand
by
For years now, a poster from the 1969 shoot-'em-up movie The Wild Bunch has hung from the wall of whatever offices Stephen F. Bollenbach has found himself in during his peripatetic career as financial executive and dealmaker. The gun-slinging image is an apt one: Last June, scarcely six months after taking over as president and chief executive of Hilton Hotels Corp., the 54-year-old executive scooped up casino operator Bally Entertainment Corp. in a $3 billion deal. And now, just weeks after the Bally deal closed, Bollenbach has fired off an unsolicited $10.5 billion takeover bid, including the assumption of debt, for ITT Corp.
Bollenbach's latest salvo may be the start of a long siege. Just hours after receiving a faxed letter on Jan. 27 containing Hilton's $55 a share cash and stock bid, ITT went into a defensive posture. Once a formal tender offer is received from Hilton, ITT says, it will respond within 10 days. The market's response was immediate: ITT's stock soared to 58 1/2 from 43 3/4, the level where its depressed shares had been hovering since last fall. On Jan. 29, the stock closed at 57 5/8. Hilton's stock also rose, climbing from 25 1/4 on Jan. 27 to 29 on Jan. 29. "It doesn't take a genius to see that there are people out there betting on us," says Bollenbach. ITT executives had no comment. The next scheduled meeting of ITT's board is Feb. 4.
Bollenbach himself is betting that the transaction will continue the transformation of the once-lackluster company he was named to head on Feb. 2, 1996. With ITT, Hilton would become the largest hotel and casino operator, owning or managing more than 300 hotels and 30 casinos around the world. And with cash flow of more than $2 billion from those properties, it would solidify its place as a major player in the fast-consolidating gaming business.
If Hilton succeeds in its conquest of ITT, it will own four of the dozen largest casinos in Las Vegas and three of the nine largest casinos in Atlantic City. Gaining such scale may prove crucial to long-term survival in the gaming business: After several years of relentless growth and the construction of new casinos, gambling in the U.S. appears to be slowing down (chart). This year, U.S. casinos will take in $17.3 billion, estimates Coopers & Lybrand Hospitality Consulting. That's just a 6% hike from 1995, after growth of more than 15% annually since 1992. "Sooner or later, reality has to set in," says Michael French, the Coopers & Lybrand partner in charge of gaming. "Overcapacity means that only the strong are going to survive."
The contraction in the industry has already claimed victims. The same day that Hilton launched its bid for ITT, the 1,149-foot tall Stratosphere casino in Vegas filed for bankruptcy protection after only nine months because it couldn't pay its $203 million mortgage. Days earlier, Donald Trump, struggling under $314 million in high-yield debt, sold a 51% interest in his Trump Castle in Atlantic City to Los Angeles-based Colony Capital Inc. to provide cash for expansion.
Making a play for ITT, says Bollenbach, was too good an opportunity to resist. ITT's Caesars casinos in Vegas and Atlantic City are a strong brand name in a fragmented market. The casinos generate $295 million in annual cash flow. Hilton intends to capitalize on the Caesars name and will almost certainly drop ITT's plans to spend nearly $1.2 billion to build Planet Hollywood casinos in Vegas and Atlantic City. That deal calls for ITT to pay all the costs for constructing and operating the casinos. Planet Hollywood would receive 10% of the casinos' cash flow. Using "someone else's name just doesn't make sense," says Bollenbach. "Caesars has a great brand name. It would be like Coca-Cola leasing A&W Root Beer."
What really makes the deal work for Hilton, however, is the strong Sheraton hotel line. The lodging industry is on an upswing, with overall hotel occupancy, which dropped to 61% nationwide in 1991, up to nearly 66% in 1996, figures Coopers & Lybrand. And lodging industry profits were up 31% in 1996. Occupancy levels are even higher in the full-service hotel segment, where both Hilton and Sheraton are major players. At Hilton, which owns mostly full-scale hotels, occupancy is up to 77%, and room rates climbed 9% in 1996. The 72 hotels Sheraton owns generated $524 million in cash flow in 1996, says Schroder, Wertheim analyst John J. Rohs. That is nearly twice Hilton's cash flow from gaming. Moreover, Sheraton's operations are strong where Hilton's are weakest, especially in Europe, says hotel and gaming consultant Saul F. Leonard.
The planning for the takeover began in October, when Bollenbach began huddling with Kenneth D. Moelis, who heads the Los Angeles office of Donaldson, Lufkin & Jenrette Inc. The men had worked together back in 1986, when Bollenbach was chief financial officer of Holiday Corp. and Moelis was an investment banker at Drexel Burnham Lambert Inc. Back then, the two collaborated on a $2.6 billion recapitalization that fended off a hostile bid from Trump. On this deal, however, it was Bollenbach and Moelis who intended to be the aggressors.
By November, another Hilton investment banker was asked to relay word to ITT Chairman Rand Araskog that Hilton wanted to discuss a merger. "It was pretty straightforward," recalled Bollenbach. "`Would you consider a merger?"' An ITT spokesman says that they considered the overture an informal gesture and didn't take it seriously. The board was not informed of Hilton's overture in the fall, says the spokesman. "It wasn't a real offer. It was a very casual inquiry," he says.
BATTLE-READY. At 4:00 p.m. on Jan. 27, when the Hilton bid was ready, Bollenbach was also unable to reach the ITT brass. Araskog was unavailable, and President Robert A. Bowman was said to be on an airplane and out of contact with the office. At 4:20 p.m., Hilton faxed a two-page "Dear Rand" letter spelling out the details to Araskog. A copy was hand-delivered by Hilton's law firm, Wachtell Lipton. By this time, Hilton had assembled its team to tender for the shares, including proxy firm Mackenzie Partners Inc., and had begun lining up potential new board members for ITT.
Araskog, who fought off a takeover bid from Irwin Jacobs in 1985, is preparing to fight again. He has hired investment bankers Lazard Frres & Co. and Goldman, Sachs & Co., as well as law firm Cravath, Swaine & Moore. He could seek to buy another gaming company himself, or find a friendly suitor for ITT, but his primary weapon is a "poison pill" that issues special "rights" to shareholders when a buyer accumulates a 15% stake. But ITT's shareholders are likely to be cranky, after the company overpaid for such assets as the Madison Square Garden Corp. For months before the Hilton bid, ITT's stock had languished. Araskog could try to line up partners such as Bass PLC, which owns Holiday Inn, figures Oppenheimer & Co. analyst David Wolfe, although he thinks a successful counterattack is a long shot.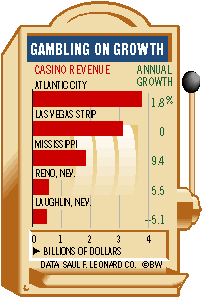 Meanwhile, Bollenbach is watching from the West Coast. His number-crunchers have already figured they can trim as much as $100 million in costs. Noncore assets that may be sold off, and are worth hundreds of millions, include ITT's 50% stake in the Garden, the New York Knicks and Rangers, and WBIS+, a business and sports channel it owns with Dow Jones & Co. And that's just a starting point. The Hilton executive figures the savings may go higher if he can get a look at ITT's books. Until then, Bollenbach and his Wild Bunch are preparing for a likely battle.
Before it's here, it's on the Bloomberg Terminal.
LEARN MORE