The Battle For India's Audience Of 450 Million
A shakeout is looming among India's 50-plus TV channels
Manjeet Kripalani
At Bombay's famous Famous Studios, Kunal Dasgupta, chief of Sony Entertainment Television India, is watching the Indian version of Wheel of Fortune being filmed for Sony's Indian channel. The starstruck Indian audience should be thrilled with this installment: Its hostess was among those short-listed for last year's Miss India title. Another participant played Buddha's wife in Bernardo Bertolucci's film Gautama. Dasgupta is pleased. But with so much competition in Indian media these days, it's a struggle to keep viewers and advertisers happy.
Indian and international TV executives are working overtime to win the hearts of Indian viewers--and so grab a piece of some $430 million in TV advertising revenue, which is estimated to be growing at 35% a year. But five years after India opened up its TV market to all comers, many foreign media companies are wondering whether the industry is dangerously overcrowded.
KALEIDOSCOPE. The numbers are still compelling. India has more than 50 million TV households, but the total number of viewers is as high as 450 million, thanks to rural areas, where whole villages cluster around a single set. Lured by this vast audience, News Corp., British Broadcasting, Time Warner, Sony, Walt Disney, Viacom, Tele-Communications, Pearson, and NBC have all set up shop. The country has quickly gone from having one dull state-controlled broadcaster, Doordarshan India, to a kaleidoscope of channels offering everything from MTV to game shows, lively news programs, and soap operas such as The Bold and the Beautiful.
This proliferation is deceptive, however: Except for Zee TV, a powerful locally owned Hindi-language broadcaster, and the south Indian channel Sun TV, none of the 50-plus channels in India has been profitable. Analysts estimate that Rupert Murdoch's Star TV has lost at least $50 million in India, despite the popularity of its soaps. Sony, in business just a year, has already sunk $50 million into the operation and does not expect to make a profit for another two to three years. Indian business-news broadcaster BiTV is limping along, having spent the $15 million it raised in a private placement.
TV executives warn that there isn't room for so many players. Because subscriber-based TV has not yet gained popularity in India, conventional broadcast is the only game in town, and these channels depend on ad revenues. Hence, price cutting on ad rates has started. An example: Sony is selling 10 seconds of broadcast time for $230, about half the rate that Zee is charging. So a consolidation is likely, leaving only the strongest players to battle it out. Those in the final round are likely to be Zee, Murdoch's Star, Sony, Pearson's Home TV, and state Doordarshan.
The bitterest battle is being fought between Zee and Star TV. Murdoch has bought a stake in Zee, but the rivalry that existed between Zee and Star before his investment continues. Indians enjoy Star's English-language programs such as The Oprah Winfrey Show and Baywatch. But even more, they like tuning into Zee TV's mix of Hindi film songs featured MTV-style, films, soaps, and game shows in "Hinglish," a colloquial combination of Hindi and English.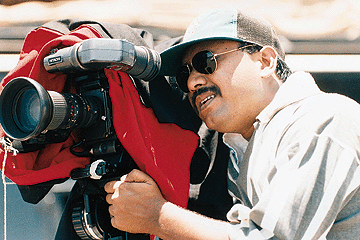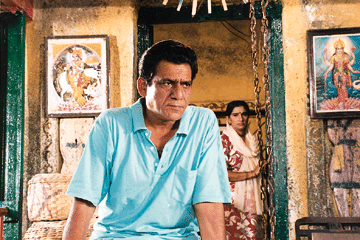 TURF WAR. In response, Star wants to extend its viewership by dubbing programs such as Baywatch into Hindi. The move has caused a stir at Zee, which sees Star poaching on its linguistic turf. Late last month, Zee abruptly dropped its regular schedule to broadcast a Hindi film, the megahit Qurbani (Sacrifice), on the same day Star Plus was airing it. But Zee charged advertisers one-tenth of Star's rates. The two broadcasters have also been poaching talent from each other.
Zee TV Chief Executive Vijay Jindal dismisses the affair as merely "miscommunications [that happen] in every family," while Rathikant Basu, the former director general of Doordarshan and new chief executive of Star TV, denies there is trouble in TV paradise.
But media analysts at the brokerage firm of First Capital India warn that the dispute is costing both sides money. A truce could come soon. But if this family spat widens into an all-out war where ad rates plummet, the shakeout will start a lot sooner than anyone wants.
Before it's here, it's on the Bloomberg Terminal.
LEARN MORE