`God Will Judge The Corrupt Officials'
The campesinos of Atoyaquillo expect little from the PRI
Elisabeth Malkin
For many Mexicans, President Ernesto Zedillo Ponce de Leon's vision of a modern Mexico is far removed from reality. A look at the Pacific state of Guerrero, which the Institutional Revolutionary Party (PRI) runs as a fiefdom, shows just how far. The party doles out favors to peasants at election time and cracks down ruthlessly on any opposition. As the parties prepare for municipal elections on Oct. 6, most guerrerenses expect fraud. Political murders occur weekly.
In rural Coyuca de Benitez, a municipality just half an hour's drive from the tourist mecca of Acapulco, the tension is palpable. Here, in June, 1995, state police murdered 17 peasants who belonged to a campesino organization that pressures officials for fertilizer and other needed supplies. The resulting coverup forced the resignation of the state governor. At a June ceremony on the massacre site, Mexico's newest guerrilla group, the Popular Revolutionary Army (EPR), made its first appearance.
Eleven of the peasants were from the village of Atoyaquillo, a scattering of adobe houses about an hour up the rutted road from Coyuca. Pigs root in the garbage swept from muddy yards where cooking fires smolder, and plastic sheets pinned to posts serve as outhouse walls. Subsistence farmers who till corn and bean fields along the mountain slopes don't expect much change. "There's no help for campesinos," says Juan Navarrete Bernal, president of the ejido, or communal farm, of Atoyaquillo. "We make trips and trips and trips [to the state capital] to ask for fertilizer."
MASKED MEN. With little education, these peasants depend on the government for basic services, which they see as a favor, not a right. "I'm grateful for the little they give us," says Maria Diaz Palma, a 40-year-old mother and loyal priista, or PRI follower, who proudly shows off a photo of herself with the governor. Two years ago, masked men killed her husband, a local PRI activist, as he returned from his fields. Like so many murders in Guerrero, which authorities blame on the state's tradition of violent vendettas, the killing was never investigated.
Diaz and her eight children live off their fields and occasional construction work her sons can find. The upcoming elections make little difference to her, even though she will cast her vote for the PRI as always. "Once they're in power, they're all the same," she says. "I've never seen a mayor who cares about the peasants."
It's hard to see how Zedillo's agenda will matter much to people like Diaz. Even if he could introduce a modern economy in her state, her children are as ill-equipped as she is to thrive in it. Government help for such farmers consists of cash handouts under a program known as Procampo, aimed at alleviating the most desperate rural poverty. But farmer Paulo de la Cruz, 30, was denied Procampo funds because there's no money left, he was told. "One day, God will judge all the corrupt officials," he says.
Opposition parties charge that Procampo has been used for political ends. Even emergency aid for victims of Hurricane Boris in July was distributed unfairly. PRI officials from the state capital gave additional construction materials, Diaz says, to party loyalists whose houses were swept away.
DAMS, NOT TANKS. The eruption of the EPR adds a new ingredient to the volatile mix of Guerrero's state elections. Opposition activists and human rights groups charge the government has used the guerrilla outburst to crack down on social organizations and the left-of-center Party of the Democratic Revolution (PRD) by linking them to the guerrillas. "The government will use all these methods to confuse people and discredit us," says Wilibaldo Rojas Arellano, the PRD acting mayor of Atoyac, the municipality that borders Coyuca. And he warns: "If there's fraud, the reaction may get out of the PRD's hands."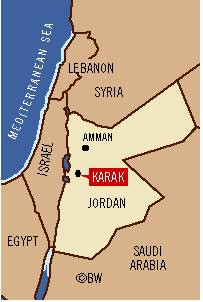 Father Maximo Gomez Munoz, a radical Catholic priest in Atoyac who works with peasant groups, argues that the EPR is a legitimate response to years of neglect and state-sponsored violence. Charity doled out at election time "is how the system sustains itself," he says. "The campesino becomes more and more dependent." What the region needs, Gomez argues, is an irrigation system: "The EPR could force the government to improve things. Instead of sending tanks, they should build dams." That may be wishful thinking. From Atoyaquillo to the Mexico that Zedillo envisions still looks like a long and uncertain journey.
Before it's here, it's on the Bloomberg Terminal.
LEARN MORE