Positives
-- Housing purchases should continue to help sales of home-related goods.
-- Consumer confidence is rising, and that bodes well for sales of big-ticket items such as home computers.
Negatives
-- Apparel sales will continue to slow as consumers focus on home-related purchases.
-- Retail bankruptcies will increase as the shakeout among discounters and off-price retailers continues.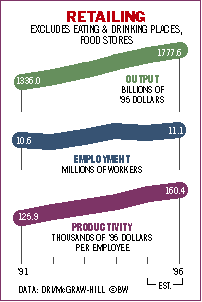 Before it's here, it's on the Bloomberg Terminal.
LEARN MORE