Positives
-- Firmer gas pricing and savings from corporate restructurings should produce stable profits.
-- Advances in technology are lowering costs for exploration and drilling.
-- Gasoline retailing profit margins are at historic highs.
Negatives
-- Petrochemical profits may soften further, cutting refining margins.
-- OPEC could seek to recoup markets from non-OPEC suppliers.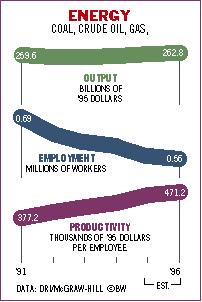 Before it's here, it's on the Bloomberg Terminal.
LEARN MORE