Managers To Watch In 1996
Abigail Johnson, 34, is heir very apparent at Fidelity Investments. The boss's daughter owns 24.5% of Fidelity. That makes her a billionaire, but is she a manager capable of taking over from Dad, Edward C. "Ned" Johnson III, who is 65? So far, Abby has dodged a role in senior management to manage money. Will she become chairwoman and leave day-to-day management to others?
Eric A. Benhamou, chief executive officer of 3Com, loves to manage--other businesses, that is. He is Silicon Valley's gentlest takeover artist. His 3Com pulled off 10 acquisitions worth $1 billion in three years. Now he's trying to persuade Wall Street that he can make money in the expanding market for lower-end networking gear and PC network cards for small business and the home. Tired of slowpoke modems? Call Benhamou.
Ford Chairman Alex Trotman probably has the toughest job in Detroit in 1996. Customers aren't stampeding to his newly styled Taurus. Ford is overhauling 40% of its entire U.S. product line and 35% of its European offerings. Trotman is under pressure to find a way to move all these new, more expensive models in a market that is interested only in bargains. Will lower rates give Trotman some breathing room by cutting leasing costs?
In April, 1995, Nobuyuki Idei, 58, became the first nonengineer to lead Sony, replacing Norio Ohga. He quickly dumped Mickey Shulhoff, Sony's high-profile U.S. head. Idei speaks fluent English and French, but it has yet to be seen whether he can speak Hollywoodese.
Bill Gates faces his biggest challenge in years. While the 40-year-old chairman of Microsoft has the PC software market sewn up--not so the mushrooming Internet world. In December, Gates mapped out an ambitious Internet strategy. Then he licensed Java, the hot Internet software. Is this a new beginning or the end of his hegemony?
For as long as Jerry Levin has been chairman of Time Warner, investors have wondered if he had the "it" of leadership. This fall he acted boldly and acquired Turner Broadcasting System. But now he has to stir up that magic synergy, something he couldn't do between Time Inc. and Warner. Is this his last shot?
Gerhardt Schulmeyer, chief executive at German computer and telecom company Siemens Nixdorf Informations Systems, is aiming to topple Big Blue in Europe. But can he break the great resistance to change within Germany's telecom industry? If Schulmeyer can't do it in 1996, Germany will only fall further behind.
Whoever thought an obscure animal-feed ingredient could lead to so much fuss? But for Dwayne O. Andreas, chairman of Archer Daniels Midland, lysine could be his Waterloo. Federal antitrust investigators are reviewing hours of taped conversations provided by a former employee, Mark Whitacre, who claims ADM fixed lysine prices. Meantime, under fire from shareholders, Andreas, 77, has appointed a committee of outside directors to put ADM corporate governance under a microscope. Can he survive another year?
Ditto for Michael H. Spindler. With first-quarter results ending Dec. 31 in the red, following a year of takeover rumors and boardroom turmoil, Apple Computer's embattled CEO is hanging on by a thread. The board is backing him for now.
Insiders says W. James McNerney Jr., a 46-year-old Yale graduate and Harvard MBA, is a front-runner in the race to succeed Jack Welch as CEO of General Electric. In October, Welch pulled McNerney away from a critical post as head of GE's Asia operations to take over management of the $3 billion lighting unit.
Lester M. Alberthal Jr. may soon find himself running an independent Electronic Data Systems, the information services giant in Plano, Tex. EDS has been part of General Motors since 1984, when it was sold by famous founder Ross Perot. GM announced in August, 1995, that it planned to spin off EDS if it can get the Internal Revenue Service's approval for a tax-free deal. Analysts expect EDS's independence day to come by the spring.
When you're running for your life, do you reach for a Snapple or a Gatorade? William D. Smithburg, CEO of the Quaker Oats, has his hands full with both. His dominant Gatorade franchise faces a terrific challenge in '96 as Coca-Cola promotes its rival sports drink, Powerade, at the 1996 Olympics. He has even knottier problems with his Snapple franchise.
Can Hiroshi Okuda cure Toyota's big-company disease? In August, the 63-year-old finance man became president of Japan's largest auto maker, the first non-Toyoda family member to run the company. Many see the bold executive as the best hope for a fresh breeze at Toyota.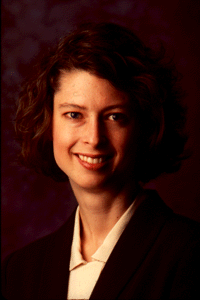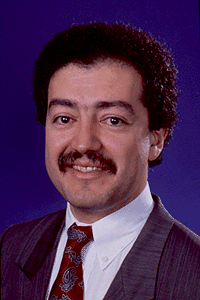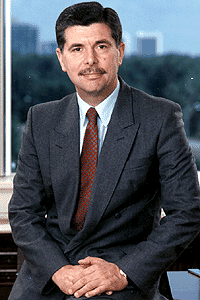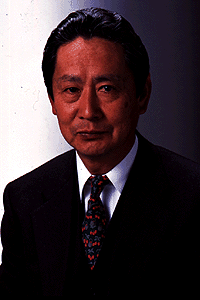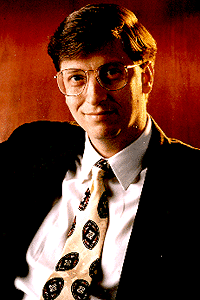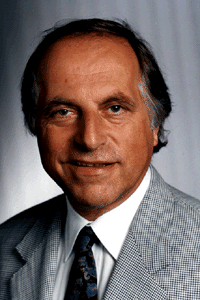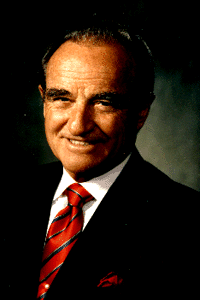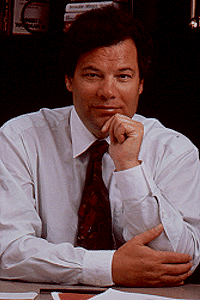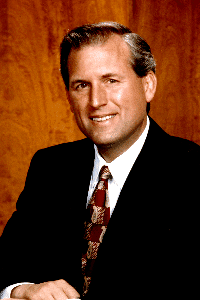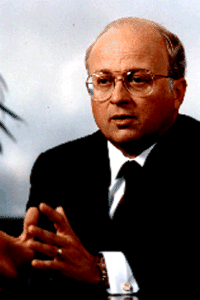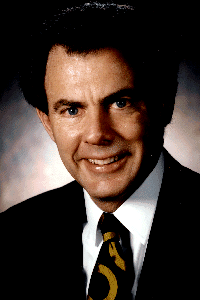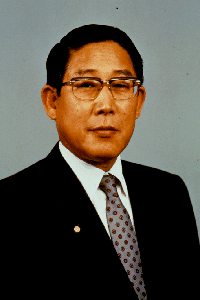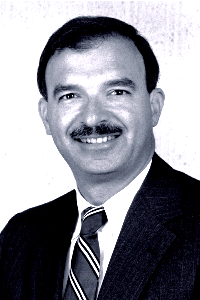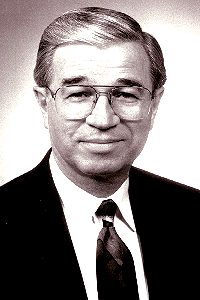 Can a power-tool marketing whiz finally put some drive back into Polaroid? On Dec. 1, 44-year-old Gary T. DiCamillo took the reins as the new CEO. Given credit for reviving Black & Decker's consumer power tool business, he's now charged with resurrecting a company that has been drifting sideways for years.
Journalists recoiled in 1995 as new Times Mirror CEO Mark H. Willes closed New York Newsday and ordered layoffs at the flagship Los Angeles Times. Willes, a 15-year veteran of General Mills, was brought in to repair years of sluggish profits at Times Mirror. His goal: boost earnings per share by 50% in 1996.
Before it's here, it's on the Bloomberg Terminal.
LEARN MORE