A Giant Leap For Minivans
Chrysler invented the minivan segment, but it has broken the mold with its completely redesigned new model. Hottest new feature: the driver-side sliding door, an option rivals are scrambling to copy. Handling and suspension are dramatically improved. Chrysler covers all the price points, from its Dodge Caravan and Plymouth Voyager ($16,575) base models up to its option-packed, long wheel-base Chrysler Town & Country LXI ($30,045).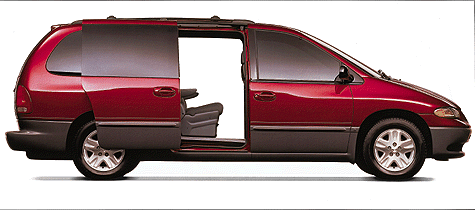 Before it's here, it's on the Bloomberg Terminal.
LEARN MORE