How Australia's Election Could Shape China Ties, Climate Action and Equality
Explore who's running and what's at stake.
The future of Australia's trillion-dollar economy is on the line as it heads to a national election on May 21. The next leader has to navigate rising prices fueled by Russia's war in Ukraine, a spate of climate disasters and a rapidly deteriorating relationship with largest trading partner China.
Buoyed for years by high commodity prices, Australia has made it through the pandemic with strong economic growth and low unemployment. Yet stimulus has left the country saddled with hundreds of billions of dollars of new debt, even as it remains among the least-indebted major developed economies.
Neither the ruling Liberal National coalition nor the opposition Labor Party has a detailed plan to address the nation's spending bill. Whoever wins will have to balance fiscal policy with cushioning the blow of inflation, with cost of living the number one issue flagged by voters in opinion polls.
Australia's next government must also figure out how to avoid climate disasters like wildfires and flooding. It will also have to address sexism and misconduct inside the country's parliament after more than a year of damning allegations.
With Prime Minister Scott Morrison and his opponent running in a close race, there is a possibility that neither will achieve a majority and deals will have to be made with smaller parties and independents to form a government.
A party needs to win 76 seats in the 151-member lower house to form a majority.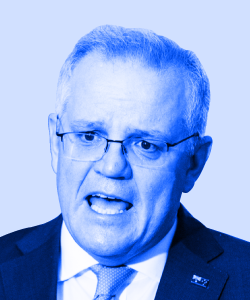 Scott Morrison
Australia's longest-serving leader in 15 years, helming the center-right Liberal National coalition since 2018. Campaigning for a fourth term. Has faced criticism over climate, gender equality and foreign policy.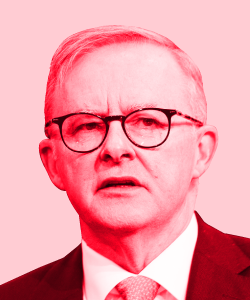 Anthony Albanese
Former deputy PM and infrastructure minister. Leader of the center-left Labor Party since 2019. Has toned down his left-wing image, campaigning on platform of growing wages and improving social services.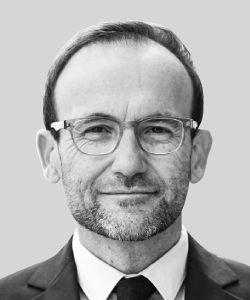 Adam Bandt
Former industrial lawyer and head of the Greens. Campaigning for rapid action on climate change, free dental care for Australians and ending student debt.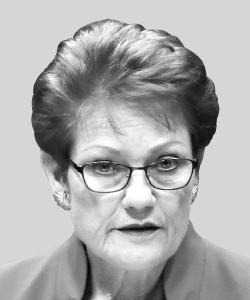 Pauline Hanson
Co-founder of the far-right One Nation party, running for Senate re-election. Previously criticized Asian immigration and has called for a ban on Islam in Australia.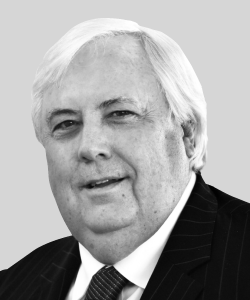 Clive Palmer
Mining billionaire who made his fortune in nickel, coal and real estate. Chairman of the United Australia Party, now running for a Queensland Senate seat. Promises radical economic change and an end to vaccine mandates.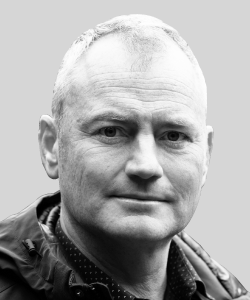 Simon Holmes à Court
Son of Australia's first billionaire. Financier of the Climate 200 group. He isn't standing for parliament, but is sponsoring a group of high-profile, female candidates known as the "teal independents."
How Australia Voted in 2019
Despite years of party infighting, Morrison's conservative government defied analyst expectations to clinch a surprise victory in 2019, convincing voters not to risk a change of government just when the economy was running out of steam following 28 years of uninterrupted growth.
The Liberal National coalition maintained seats in closely fought races in Queensland and New South Wales, especially in areas with a high concentrations of fossil-fuel mining and jobs.
While working-class voters were more likely to vote Labor in the 2019 election, the party's result among the demographic was one of the lowest since 1987, sitting at 41%. Thirty years earlier, it was closer to 60%.
Higher-income citizens were overwhelmingly more likely to vote for the Coalition. These include high-earning miners worried about Labor's climate policies and affluent inner-city voters who didn't like the opposition's plans to cut back on expensive housing subsidies.
There is also evidence of a divide between younger and older voters. In 2019, the Liberal party alone got its lowest proportion of the under-35 vote on record (at 23%), and the pro-environment Greens party got its highest (28%), according to an analysis by Australian National University.
Increasing Support For Smaller Parties
Much like in the US, Australian politics is dominated by two major parties. But there's a shift toward smaller political blocs. Almost one in four voters placed a minor party first on their ballot at the 2019 election, the highest rate in more than 50 years. But the two major parties increased their majorities in only a small number of electorates, leaving them with few safe seats.
The chart below tracks changes in party choices for Australia's 151 seats between the 2016 and 2019 vote. Australia has a unique preferential voting system for the House of Representatives, where citizens rank candidates on their ballot, from their first and second preference onward.
If there is no clear winner in first preference of votes, counting moves on to the second preference, and so on until a clear winner is found. Voting is compulsory for anyone 18 or older. An estimated 17 million Australians are enrolled to vote this year.
From a yawning pay gap to the lack of diversity in boardrooms, little has since improved for women in the decade since Australia's first female prime minister, Julia Gillard, gave a blistering speech against misogyny that echoed across the world. Gender could now be a key factor in upending a government that holds power by just one seat.
The women's vote is swinging toward Labor after a series of harassment scandals hit the government, ensnaring top ministers.
In a trend that should rattle the Coalition, the decline has been largely and steadily driven by female voters, who could be a decisive force in the vote.
With inflation gripping the world, Australia's deeply unequal society — with wealth for the top 20% some 90 times that of the lowest 20% — will be a key issue as wage growth slows and unemployment remains steady.
This election has also become a battleground over climate change. One of the developed world's biggest polluters, Australia has been grappling with the herculean task of cutting greenhouse emissions without sacrificing the mining jobs that power a large percentage of the economy.
In opinion poll after poll, the majority of Australians have demanded more cuts to emissions. However, a Vote Compass survey showed the public is unwilling to spend extra dollars each year to mitigate climate change.
Voters who supported the Greens — the nation's third-biggest political group — and Labor care more about climate change issues, according to a study analyzing voting trends. For the majority of coalition voters, it was less important.

Morrison, who once brandished a lump of coal in parliament in support of the fuel, set a 2050 net zero target but hasn't set new interim goals. Still, Australia has seen slow and steady investments in green energy, including from billionaire Elon Musk, who built a desert battery in South Australia.
') } /*-->*/