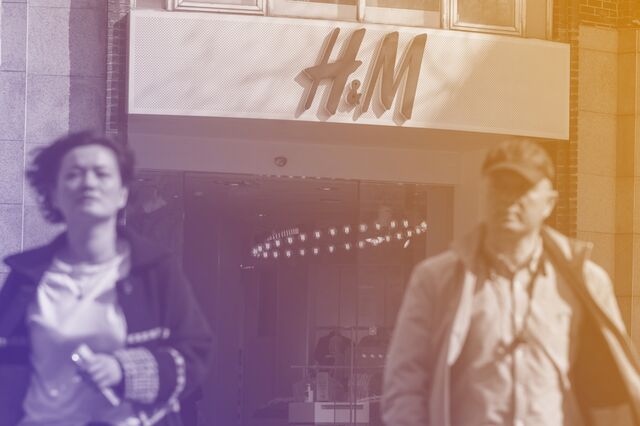 China Canceled H&M. Every Other Brand Needs to Understand Why
For global companies making big bets on China, the Swedish retail giant is an alarming cautionary tale.
How do you come back from the most ferocious digital backlash ever unleashed on a foreign brand in China?
Swedish retail giant Hennes & Mauritz AB is trying to answer that question by asking another: How did it become a target in the first place?
H&M's decision to stop using cotton from China's contentious Xinjiang region provoked a furious social-media reaction in early 2021. But the brand—famous around the world for its extensive selection of affordable, often youth-oriented fashion offerings—was just one of several Western companies taking similar action. Many of the same brands have suspended or reduced their operations in Russia over the past few weeks, in response to the country's invasion of Ukraine.
But while companies such as Nike Inc. and Adidas AG felt some pushback from China's increasingly nationalistic consumers, only H&M found itself wiped off the country's e-commerce sites, maps and social media platforms. Almost a year on, sales in the country are yet to recover, slumping 41% in the most recent quarter alone.
When the retailer began looking into what had happened, it discovered the problem stemmed largely from what it wasn't doing.
An H&M review found the fast-fashion giant wasn't particularly valued by local authorities, according to people familiar with the matter who didn't want to be identified because of fears of reprisal. The amount the brand paid in tax was not significant, and its failure to sponsor government-backed events was taken as a sign that building relations with the Chinese Communist Party—arguably the most important force in Chinese business—wasn't a priority.
The significance of all this is clearest in contrast with the country's most popular clothing retailer, Japan's Uniqlo, which has so far been unscathed by shoppers' shift towards nationalism. In Shanghai, no foreign apparel maker pays more taxes or employs more people, according to a 2021 government statement. Parent company Fast Retailing Co. also rented a bigger booth than any other clothing maker at last year's China International Import Expo—a politically important event devised to counter international criticisms about the country's openness to foreign business.
"H&M was large enough in China to be noticed and made an example of," said Mark Tanner, managing director of Shanghai-based marketing and branding firm China Skinny, "but not so large that wiping it off the Internet would upset the apple cart." He added that Sweden is among the countries that are most publicly critical of China.
H&M has become an alarming cautionary tale for other big brands. A major company with an established presence in China can suddenly find itself on the wrong side of Beijing without doing very much at all. Burned by the trade war and fallout over the coronavirus, the nation has turned inward in recent years, meaning businesses that still want to tap the world's biggest consumer market must thoroughly reassess how they operate there.
The Stockholm-based apparel giant is less China-focused than brands like Uniqlo or Nike, but relationships in the country still matter. In the quarter that ended in November, the nation was still among H&M's top 10 markets—accounting for about 3% of sales—and home to nearly one in 10 of its brick-and-mortar stores. It's also the company's biggest manufacturing hub, where more than a third of its suppliers are based.
"China is a very important market to us and our long-term commitment to the country remains strong," H&M Chief Executive Officer Helena Helmersson said during a recent earnings call. "We are dedicated to regaining the trust and confidence of our customers, colleagues, and business partners in China."
A press officer for H&M declined to comment for this story.
Long before the outcry, H&M's sales had taken a hit from the growing global and local competition in China's fast-fashion segment.
But when Chinese social-media users discovered an undated company statement expressing concern about forced labor in Xinjiang's cotton industry—which China denies—the reaction was fast and merciless. A Weibo post by the Communist Youth League lit the touch paper: "Want to make money in China while spreading false rumors and boycotting Xinjiang cotton? Wishful thinking!"
As the furore escalated, billboards got pulled down, the People's Liberation Army blasted the Swedish retailer, and about 60 of its stores have closed—roughly 12% of the brand's total Chinese network.
The company's decade-long efforts to nurture a social-media relationship with the nation's consumers has also been all but obliterated. Data analysis by Bloomberg News shows that at least 10,000 Weibo posts were published between 2011 and 2021 by H&M, compared to about 1,700 posts by Nike. Since September, however, not a single post from H&M exists on the platform.
Recovery will require a careful balancing act, one that other companies seeking a sustainable toehold in China might look to study.
H&M needs to increase sales while keeping a low enough profile to avoid any further social-media ire; it must also nurture a better relationship with the government—the center of power in China—without upsetting shoppers in Europe and the U.S. who have concerns about the Communist Party's human rights record. All of this has to happen while Chinese consumers are increasingly turning to homegrown brands and products.
Guangzhou civil servant Jelly Li used to like that H&M was "very easy to reach both online and offline." But the 28-year-old and her family have now abandoned the retailer, along with Nike and Adidas.
"My husband said the whole thing that brands distort the truth about China while making money here made him furious," Li explained. "It's sad because we've bought clothes from these brands for years and we are happy with their quality and style."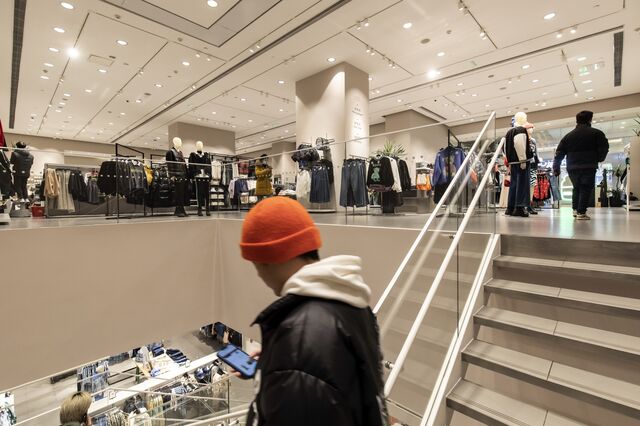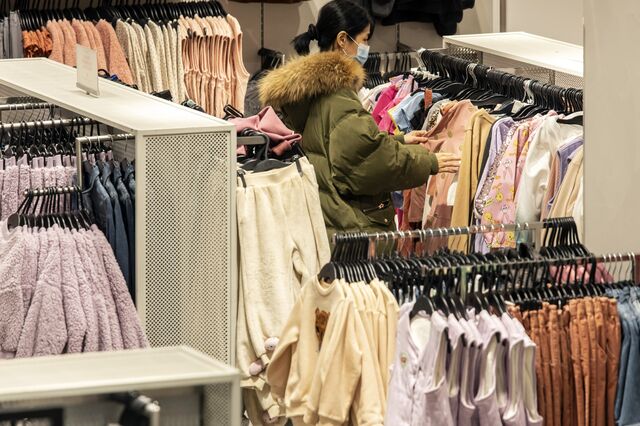 Foreign brands regularly come under fire from nationalistic elements in China, but the pushback has intensified in recent years. Parka maker Canada Goose Holdings Inc.'s stock dropped more than 20% in early December after Chinese state media said the company had imposed a "discriminative" returns policy on the country's consumers. That decline is yet to reverse. Walmart Inc., Dolce & Gabbana Srl, Mercedes-Benz Group AG and Intel Corp. all came under fire last year for how they do business in China. So far, there's no standout example of a company recovering from such a backlash. And none of these ructions hit the fever pitch of the H&M incident.
H&M is now taking a less public approach to engaging with consumers, according to people familiar with the matter. The brand is prioritizing more personalized outreach in China, a market where CEO Helmersson said as recently as January there is still "clearly potential" for growth. It has hired more employees to communicate directly with shoppers via private WeChat groups, and shares information about new products and discounts on an official WeChat account, where most material is only visible to members.
Still, being seen as good participants in Chinese society is now a priority, according to people familiar with the matter. President Xi Jinping is seeking to narrow the nation's persistent wealth gap with his much-vaunted "common prosperity" push, an initiative that's already ensnared the country's tech giants. Now more than ever, it's in brands' interests to be seen giving back to society, said Catherine Lim, a retail analyst at Bloomberg Intelligence.
"The message is very clear that you will be better off contributing to the country rather than not," said Lim. She expects to see more direct donations and other forms of largesse from companies going forward.
H&M's first Weibo post after the Xinjiang incident trumpeted its donations to a flood-recovery effort in Henan province. And at last year's CIIE, the company showcased its sustainable fashion offerings at a 600-square-meter booth.
The next question for the retailer is how to win China's approval for a return to more normal operations.
Like Uniqlo, Nike and Adidas have sought to be aligned with government priorities. They've leaned in to the Party's focus on fitness and competition, sponsoring the national basketball and athletics teams as well as top athletes such as tennis player Li Na, and have invested in state-run sports partnerships. H&M is looking to boost the number of corporate social responsibility events it undertakes in China, the people familiar said.
Until Chinese authorities respond to its new strategy, the company's future in the country remains unclear. The brand is holding weekly talks with Alibaba Group Holding Ltd. about returning to Taobao's Tmall platform, but so far has made little progress. "When it comes to China, we are still in a complex situation," CEO Helmersson said on a recent earnings call.

Even as the retailer grapples with China's shifting sands and its own evolving recovery plan, the sector is becoming ever more competitive. Local brands such as Urban Revivo, which has more than half a million Weibo fans, have dramatically upped their game. And as Chinese shoppers get richer, H&M may find it hard to rival higher-end names such as Coach, Kate Spade or recently listed domestic label Rumere Co.

Nonetheless, H&M's experience shows that in an increasingly nationalistic China, which Xi is reorienting toward the principles of old after years of opening up to the West, global brands can't afford to ignore politics in China—or elsewhere.

"All sorts of industries and companies that probably didn't consider themselves politically exposed have ended up in trouble," said Andrew Gilholm, a principal focusing on Asia at consulting firm Control Risks. "Sometimes there just isn't a neutral position."

') } /*-->*/