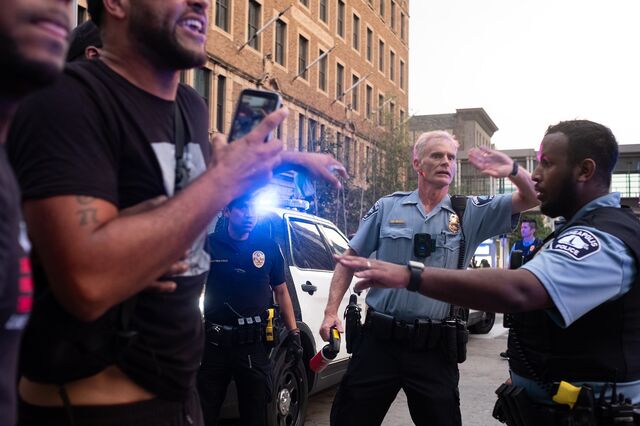 As protests over the killing of George Floyd in Minneapolis continue across the U.S., policing data from that city show one particularly stark change in behavior: a precipitous drop in the number of traffic stops.
The department has been making an average of 80% fewer traffic stops each week since May 25, the day of Floyd's death, according to an analysis by Bloomberg CityLab.
The drop at the end of May was far steeper than a dip in traffic enforcement after Minnesota declared a state of emergency because of the coronavirus pandemic. It's a particularly striking data point given observations in some U.S. cities that police appear to be quietly disengaging from some parts of their jobs.
In Minneapolis, two other major categories of police stops also dropped after Floyd's death, though not to the same degree as traffic law enforcement, which typically involve offenses such as moving or equipment violations.
Stops for "suspicious vehicles," which means pursuit of vehicles thought to be involved in a crime, dropped 24%. "Suspicious person" stops, those outside the vehicle context that involve "someone who does not belong, appears out of place, or whose actions are suspect," were down 39% since May 25. The brunt of a typical police department's interactions with the public occur not in response to violent issues but during these kinds of routine stops.
The Minneapolis police department answered CityLab's technical questions and assisted in the parsing of this data, but representatives did not respond to requests for comment on why traffic stops and other police stops might have dropped.
One explanation for the change in behavior could be the phenomenon of a "pullback"—police reducing their proactive activity in the wake of public criticism of their performance. In Minneapolis, officers are putting in requests to leave the department at higher rates than normal. One lawyer representing officers said he's processing hundreds of requests from officers who want to leave the department, some citing post-traumatic stress disorder. Though the department budgeted for 888 sworn officers this year, MPD spokesperson John Elder told CityLab in August that there were closer to 830 officers at last count. The slowdown in stops might also be attributed to other factors, such as a potential change in police priorities, and the effects of Covid-19, which led to less activity on the street.
Either way, the trend could push Minneapolis farther from what criminal justice advocates say is an over-reliance on police to manage problems that would be better suited for unarmed, non-law enforcement officials. Amid calls to defund, dismantle or reimagine the police, portions of police budget cuts in Philadelphia and New York City came from removing some crossing guard duties from officers; Berkeley, California, council members moved this summer to create a new Department of Transportation that would handle most traffic stops in the police's stead.
Across the U.S., Stanford University's Open Policing Project estimates that 50,000 drivers and pedestrians are stopped by police on a typical day. These stops are primarily intended to promote traffic safety and prevent injuries, but sometimes they can be part of broader strategies to fight violent crime. Because police can stop vehicles for so many minor offenses, such stops give officers a tremendous amount of discretion, opening the door for dramatic racial disparities. After analyzing 100 million stops, Stanford found that Black drivers were 20% more likely to be pulled over than white drivers. These disparities have long characterized Minneapolis traffic enforcement: The city is 64% white, according to 2019 Census Bureau numbers, and 19% Black or African American. And yet year after year, more Black Minneapolitans are pulled over than white residents.
Since Floyd was killed, average rates of these stops across census tracts have plummeted below pandemic levels: an average of 70 a week from May 25 to the end of August, compared with a weekly average of 351 prior. Even at these depressed rates, stark racial disparities remain. Between the end of May and the end of August, 47% of traffic stops recorded were of people identified as Black and 7% as East African, a group that makes up 11% of the Minneapolis populace and is largely of Somalian origin. Only 24% were of people identified as white. Another 14% were categorized as unknown or not identified.
Even if they don't lead to arrests, vehicular stops can have disproportionate economic consequences: When Seattle's Office for Civil Rights commissioned a study on 18 years of fines and fees, it found that 83% of the court cases that resulted in such charges were traffic infractions.
In the Minneapolis region, the most violent consequences of traffic stops were laid bare in 2016, when Philando Castile, a 32-year-old African American man, was killed in the Minneapolis suburb of St. Anthony. An officer who wrongly profiled him as a suspect in a robbery pulled Castile over, ostensibly for a broken tail light.
"If you're a person of color there's a certain anxiety associated with that, when you see a police car or you see a police officer or if you're in traffic," said Donald Crumbley. An organizer with the Minneapolis activist group ISAIAH, Crumbley has been working with Black barbershops and Black churches to hold the Minneapolis Police Department accountable for the killing of Floyd. "It used to be, do I want to go home or go to jail. Now it's, will I make it home or will I be going to the morgue."
The incident exposed some of the most prominent criticisms of such stops: That technical violations like broken tail lights are often used as an excuse to stop someone and search them for weapons or drugs, and that the adverse consequences of these interactions fall disproportionately on African Americans.
"What we have now is police using those low-level equipment violations as a pretext," says Teresa Nelson, the Legal Director of the American Civil Liberties Union of Minnesota. "They're not stopping somebody because they care that their license plate light is out."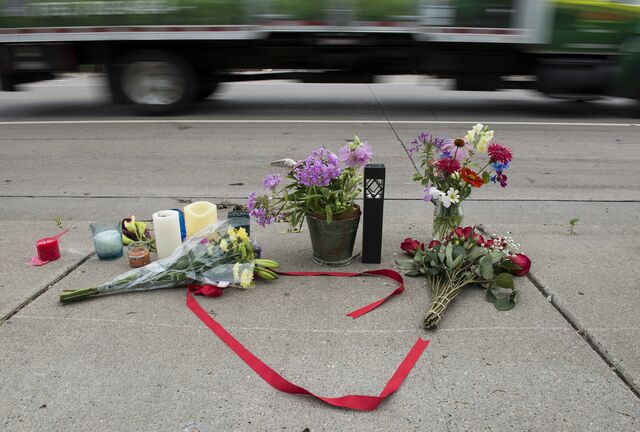 Using traffic stops as a means to investigate people for more serious crimes is viewed as insidious by some, eroding public trust, but some police departments consider it an intentional crime-fighting strategy. Research has been mixed on whether such stops are effective in fighting crime.
After Castile's death, the Public Defender's Office of Hennepin County, where Minneapolis is located, did some research of its own. It looked at the impact of these stops from June 1, 2017 to May 31, 2018 and found that of those who were searched after a traffic-related stop, 72% were Black, and only 15% were white. In about a quarter of these searches, police found a gun (4%) and/or drugs (24%). It also found that of those stopped and searched, white drivers were half a percent more likely than Black drivers to be found with contraband.
"What we wanted to get at was, okay, so we have these really large racial disparities, but are they finding lots of contraband? Is it worthwhile? Is it an efficient use of police resources?" said Mary Moriarty, Hennepin County's Chief Public Defender. "What you see from this data is it doesn't work very well."
In 2018, when a portion of the office's findings were released, Minneapolis Police Chief Medaria Arradondo told the Minneapolis Star Tribune that the report lacked context, and didn't take into account "community safety concerns and recent changes in MPD traffic stop practices."
Even the appearance of bias has its own detrimental effects, says Nelson. "You are alienating thousands of community members by doing this," she said. "And it's counterproductive, and it's destroying relationships."
The Hennepin County Public Defender's office conducted a similar study this year, analyzing data from June 1, 2019 to May 31, 2020—just days after George Floyd was killed. The office found that Black and East African drivers were 78% of the people searched by the police for moving or equipment violations, and only 12% were white. After being stopped, 41% of white drivers eventually were arrested, compared to only 26% of Black and East African drivers. The Minneapolis Star Tribune verified these findings.
Mychal Vlatkovich, a spokesman for Minneapolis Mayor Jacob Frey, told the Star Tribune that in the wake of the analysis, Frey and Police Chief Arradondo have "asked the researchers for new policy recommendations" and are planning on conducting a study on why these disparities show up. They will work with the nonprofit Center for Equity in Policing, a group created to analyze and combat racism in policing.
To lawyers and activists, the answer appears to be simple: Black Minneapolitans are being targeted—consciously or unconsciously—because of their race.
"When I talk to people in the community, Black people know they're being profiled," Moriarty, who is white, said. "Nobody stops my car because my tail light's out and then tries to search it."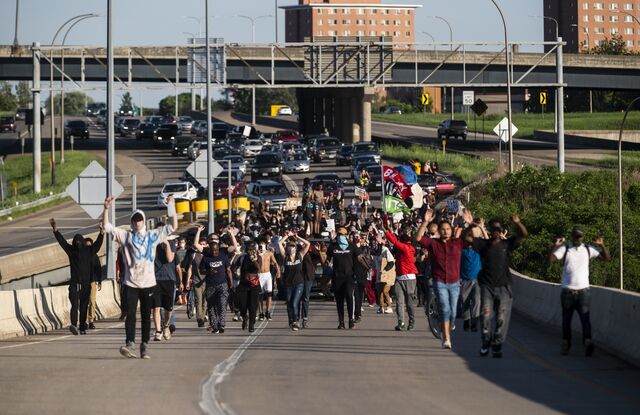 In the wake of Castile's death, Minneapolis did pursue reform to traffic stops: It launched a program called "Lights On!" where instead of handing out tickets for equipment violations, officers are able to hand out vouchers for drivers to pay for fixes up to $250. But racial disparities show up in the application of that program, too, Nelson says, because although police policy instructs officers to replace traffic citations with vouchers, it's still done at the discretion of officers. The Star Tribune reported that "police have issued white drivers the vouchers at a rate three times higher than Black and East African ones in equipment stops." The program does "nothing" to address pretext stops, says Moriarty.
Kristine Barstow, who runs internal operations for Microgrants, the parent organization of Lights On!, says that during the pandemic, the rate of voucher-giving has slowed down. "I was paying probably half to a quarter as many as I had been during the time when people were just coming and going at will," she said. "Particularly after the riots, I think the police are being very careful about what they did. They were probably not stopping as many people as they normally would."
Covid-19 is a similarly confounding variable to the city's traffic stop data: With fewer drivers on the road, and an emphasis on avoiding physical contact for fear of spreading disease, it follows that fewer stops would occur. (The remaining stops continued to be concentrated in North Minneapolis, a predominantly Black community in the majority-white city.)
Nelson says she is encouraged to see that traffic enforcement is slowing. "We hope that means that officers are focused on violent crimes and investigating violent crimes and solving those rather than simply hassling people on the street," she said. But without more data on what traffic stops police are continuing to make, for what issues, Nelson says it's hard to tell whether officers have diverted their remaining attention to the traffic offenses that pose a real danger to public safety.
Traffic stops are considered an important strategy for some to reduce traffic deaths, as pedestrian deaths have spiked in the U.S. in recent years. But racial justice groups have discouraged cities aiming to save lives through so-called "Vision Zero" plans from relying on police-led efforts like traffic stops.
Moriarty, too, fears that a drop in stop volume reflects a short-term recalibration during a tumultuous and short-staffed spring, rather than a turn towards more equitable treatment. With fewer resources, the department could be making a higher proportion of pretext stops. "We could be looking at a situation where this is exacerbated," she said.
The solution? In Minneapolis, it may depend on the scale of the change. The Minneapolis City Council unanimously voted in June to "disband" its own police department, a move that would disrupt all kinds of stops. After procedural setbacks this summer, however, the form that commitment will take is unclear, and could take years to achieve. Moriarty suggests another idea more tailored to this particular problem: Ban pretext stops altogether, or turn to an alternative model like Berkeley, California's.
"I don't know what traffic enforcement looks like when you're actually just focusing on public safety and driving, but that's where we need to go," said Moriarty. "This is a perfect time for us to take a look at this and figure out what kind of response do we want, and who's involved in that response, so we don't create a scenario where we have another Philando Castile."