Bothered?
There's No Accounting for Tesla Bondholders' Tolerance
Branderiz's quick departure is the latest setback received with a shrug.
By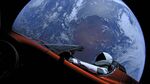 TESLA INC
-5.66
As of 11:28 AM EDT
Today's entrant for the "nothing-to-see-here" award goes to Tesla Inc.'s 5.3 percent bonds maturing in 2025.
On Thursday evening, Tesla filed with regulators to disclose precisely this:
On March 7, 2018, Eric Branderiz left Tesla for personal reasons. Tesla appreciates Eric's service to the company.
Brevity, the soul of wit, is perhaps the specter of foreboding in this case. Branderiz was hired from SunPower Corp. in October 2016 to be Tesla's corporate controller and chief accountant. His base salary was $300,000 a year, but the real draw was a $5 million equity grant to vest over four years. To be clear, I don't know what his personal reasons are. Regardless, that vesting schedule suggests he's leaving a chunk of money on the table.
He isn't the only high-profile departure. The last one was announced a month ago on Tesla's earnings call by none other than CEO Elon Musk, with not just brevity but a hint of insouciance:
Actually, one thing we forgot to mention is John McNeill, who is heading up our sales and service group, is departing the company. We wish him well in his future career. And going forward, I will be having the sales and service report directly to me. There are no plans to search for a replacement.
Just the guy running the sales effort during possibly the most critical launch of a Tesla vehicle yet. No biggie.
Actually, that is kind of how the bond market seems to be taking it. Those bonds mentioned above are now yielding about 6.3 percent, a full percentage point above their coupon. But the spreads betray a more laid-back attitude:
These spreads actually looked low even before the news of Branderiz's departure, considering Tesla's growing reliance on negative working capital to fund its operations (see this) and its net debt doubling last year to $6.8 billion (see this).
There's more to be found off the balance sheet, too. According to Tesla's annual filing, which dropped a couple of weeks ago, it's potentially on the hook for an estimated $8.5 billion of contracted purchases over the next three years alone. Most of this relates to batteries coming from Panasonic Corp. and emphasizes the importance of Model 3 production catching up with the vast ambitions set ahead of it.
That fixed-income investors are fine with this is, of course, a function of their primary defense; namely, Tesla's gravity-defying stock price. The potential for an eighth equity sale to refill company coffers serves to salve any wounds inflicted by slipping Model 3 targets or senior managers sipping away. In early trading on Friday morning, the shares were down less than 1 percent.
What might cause the market's confidence to crack? It's impossible to say, though the Model 3's woes represent the most acute threat. We are now just over three weeks away from the March 31 deadline to get weekly production up to 2,500; a target that's been reset several times already. Bloomberg's own tracker estimates the current rate at less than 700.
It's worth pointing out that Adam Jonas, Morgan Stanley's usually bullish analyst on Tesla, on Friday morning issued a new report that offered a curious cocktail combining optimism about the company overcoming its immediate problems with the notion that investors might use that outcome to "exit" the stock. The rationale is that even if Tesla gets the Model 3 going, competitive pressure and vast infrastructure needs to realize the company's ambitions will constrain it. As Jonas puts it:
We had harbored greater conviction on the long side, as we felt that investors underestimated the scope of the addressable market and the value of Tesla's platform (hardware, software, people, physical infrastructure and network effect). This has changed.
Short and, er, sweet.
To contact the editor responsible for this story:
Mark Gongloff at mgongloff1@bloomberg.net
Before it's here, it's on the Bloomberg Terminal.
LEARN MORE