Lots Of Luck
Esperion's New Cholesterol Drug Needs More Than Good Results
It aims to launch a medicine into an unusually hostile market.
By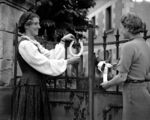 ESPERION THERAPEUTICS INC
+0.02
As of 4:00 PM EDT
AMGEN INC
-0.52
As of 4:15 PM EDT
A successful drug trial is usually cause for shareholder celebration, and a strong signal of a medicine's market potential. 
But that might not be the case for Esperion Therapeutics Inc., which announced a positive result Wednesday for the first in a series of late-stage trials for its cholesterol medicine bempedolic acid. The drug will have to thread a needle to succeed. 
New cholesterol medicines are tough to sell these days. Cholesterol drugs are used by a large population, giving payers major motivation to keep spending down. And there are plenty of effective and dirt-cheap options, with generic versions of former blockbusters Zetia and Vytorin now available. 
The last two major cholesterol drugs to launch -- Amgen Inc.'s Repatha and Sanofi and Regeneron Pharmaceutical Inc.'s Praluent -- do not paint a pretty picture of the market. These similar injectable medicines, which both debuted in 2015, are substantially more effective at reducing cholesterol than Esperion's drug. Repatha proved able to reduce the risk of cardiac events in a recent trial, and Praluent will release data from a similar trial shortly.
But because of their $10,000-plus price tag, insurers have made it tough to access Praluent and Repatha. Before launch, analysts expected each would generate more than $1 billion in sales in 2018. Now they'll be lucky to combine to hit that milestone.
Esperion's drug has advantages. It's a pill rather than an injection. And its list price will be substantially lower. The company likely hopes to target patients for whom older drugs are insufficient, but who don't need or want to pay for Repatha or Praluent.
I can't fault the strategy -- going after the mass market or the highest risk patients is clearly a non-starter. I'm just not convinced it's going to result in blockbuster sales. 
It's not clear how big its targeted patient population actually is. Nor is it clear Esperion's drug will be superior enough to the standard of care to actually capture that population.
If payers feel comfortable putting up major barriers to substantially more effective cholesterol drugs, then there's little reason to believe they won't block Esperion's. Pharmacy benefit management giant Express Scripts Holding Co. recently forecast major declines in cholesterol drug spending through 2020, which doesn't exactly suggest new drug launches will go well.
Amgen and Sanofi/Regeneron have a multi-year head start in this market and are already offering big discounts to appease payers, so Esperion's drug won't be as much of a bargain as it seems.
Pfizer Inc. -- the company Lipitor built -- outright abandoned a cholesterol medicine in development in 2016. Some of that likely had to do with specific qualities of the drug, but market analysis certainly played a role. Merck & Co. Inc. decided not to even put its new cholesterol drug on the market, even though it succeeded in a final-stage trial. 
Perhaps they were too pessimistic, and Esperion's drug or strategy will prove good enough to break the bad cholesterol cycle. I wouldn't count on it.  
To contact the editor responsible for this story:
Mark Gongloff at mgongloff1@bloomberg.net
Before it's here, it's on the Bloomberg Terminal.
LEARN MORE