A Fine Romance
Temasek's Love Is Easy
Singapore is spending on healthcare to subway lines. That money has to come from somewhere.
By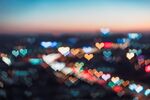 THOMSON REUTERS CORP
+0.08
At Closing, March 23rd
DBS GROUP HOLDINGS LTD
-0.72
At Closing, March 23rd
DBS Group Holdings Ltd. returned almost 84 percent of its profit last year to shareholders, the most since 2005.
This week, Standard Chartered Plc CEO Bill Winters restored a dividend after a more than two-year break. China Construction Bank Corp.'s 0.278 yuan payout per share will probably get increased to 0.29 yuan when the company announces full-year results later this month, analyst forecasts compiled by Bloomberg show.
What's common to these three Asian lenders? They're among Temasek Holdings Pte's top 12 equity investments.
The Singapore firm is crucial to the city-state's annual budget. Together with the central bank and sovereign wealth fund GIC Pte, it contributed an estimated S$15.9 billion ($12 billion) to the exchequer, more than any tax or fee. With the government planning to boost investment in everything from healthcare to new subway lines and another airport terminal, there will be an expectation of bigger checks from both.
Now, GIC might be hoping that Chinese tourist spending at Accor SA's 891 hotels will make for a tidy windfall.
The sovereign fund, together with other consortium partners, this week acquired 55 percent of AccorInvest, which houses the group's economy and mid-scale properties, the majority of which are in Europe.
GIC's decision to join Blackstone Group LP's $20 billion buyout of Thomson Reuters Corp.'s financial and risk division appears to share the same motivation: never mind growth; earn decent cash flows from selling data to Wall Street; manage costs; and pay dividends. (Note: Thomson Reuters competes with Bloomberg LP, the parent of Bloomberg News).
If more unconventional -- but high-yielding -- investment opportunities like student accommodation are available on the cheap, GIC may be a willing buyer.
However, just as GIC has been hyperactive in the past few months -- it also bought a 49 percent stake in China Lianhe Credit Rating Co. from Fitch Ratings Ltd. -- Temasek has gone eerily quiet. The only remotely high-profile transaction it has done of late is to sell its interest in PT Bank Danamon Indonesia to Mitsubishi UFJ Financial Group Inc.
As a buyer, Temasek has limited itself to small deals, such as participating, along with Google and BlackRock Inc., in a $1.5 billion funding round for Go-Jek Indonesia. Temasek wrote a $100 million check for its stake in the ride-hailing service, according to Reuters.
What's ticking for Temasek is its near $7 billion interest in Alibaba Group Holding Ltd., whose shares have jumped 79 percent over the past 12 months. Its DBS stake has also done very well.
Singapore Telecommunications Ltd., meanwhile, Temasek's largest investment, is down 15 percent. The saving grace is that the cash-rich telecoms group also pays out more than 70 percent of its earnings as dividends. Ditto for StarHub Ltd., whose pay-TV business may never recover from the havoc caused by Netflix Inc. and Amazon.com Inc.'s Prime Video. At least the dividend yield on its beaten-down stock is 6.9 percent.
As Credit Suisse Group AG says, the greater the contribution of investment returns to the Singapore budget, the higher the likely dividends from Temasek's portfolio companies.
Now that Winters has restored StanChart's payout, he ought to look for ways to raise it. All shareholders would be happy, but Temasek CEO Ho Ching would be delighted.
To contact the editor responsible for this story:
Katrina Nicholas at knicholas2@bloomberg.net
Before it's here, it's on the Bloomberg Terminal.
LEARN MORE