Decisions, Decisions
What's Geely Playing At?
Daimler and Fiat Chrysler deals would take the Chinese firm down two very different paths.
By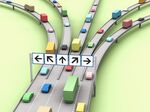 Gadfly has mostly assumed that Geely Automobile Holdings Ltd. founder Li Shufu is one of the smartest operators in China's car industry.
Two news stories Wednesday in the wake of last Friday's revelation of a $9 billion stake in Daimler AG challenge that view.
First is the way the Daimler deal was structured. The purchase came via an equity collar arranged by Bank of America Corp. and Morgan Stanley, Ruth David, Dinesh Nair and Jonathan Browning of Bloomberg News reported.
That involves buying put and selling call options against the underlying stock as a way of minimizing the risks of a rising or falling share price, which seems smart -- but also typically requires paying some handsome fees and posting the shares themselves as collateral. Occasions when the non-bank sides of such trades come out on top are as rare as hen's teeth, so what looks like a clever transaction might not turn out to be the best use of Geely's offshore capital.
The other news story is the more baffling, though: Li held talks about potentially taking over Fiat Chrysler Automobiles NV in the middle of last year before turning his attention to Daimler, people familiar with the matter said.
Why should that be strange?
Mainly because (barring Tesla Inc.) there are no two Western carmakers more divergent in their shapes and strategies than Fiat Chrysler and Daimler.
Daimler is a mostly premium car brand with a major sideline in trucks, buses and vans, spending heavily on research and development to meet its ambitious electric-vehicle plans and having correspondingly weak returns on invested capital.
Fiat Chrysler makes most of its money from mass-market SUVs -- a segment in which Daimler punches notably below its weight -- has no real presence in commercial vehicles, spends little on R&D or electrification, but has some of the industry's best returns on capital.
Tying up with those companies would take Geely down two very different paths. A Daimler alliance would speed Li's rush into electric cars and also, as Bloomberg Intelligence's Steve Man has argued, match up with Geely's Volvo AB investment last December as a bridgehead into trucks, buses and vans. 1
A Fiat Chrysler deal would be very different. Chief Executive Officer Sergio Marchionne probably has more to learn from Li about electrification than vice versa, and has little to offer on the commercial-vehicles front. But he does have a great, profitable business selling SUVs in North America that would complement Volvo's European focus and Geely's presence in China. That could help Li translate the domestic success of his Lynk & Co. brand to overseas markets.
Either option has its attractions, but they're distinctly disparate in terms of required outlay, market segments and geographic focus. And that's before talking about what Li plans to do with the group's investments in Proton Holdings Bhd., boutique sports-car maker Lotus, London taxis, flying cars and Saxo Bank Group.
For Li to be considering both Daimler and Fiat Chrysler would suggest that, far from having an Elon Musk-style master plan that's taken him from making refrigerator parts to global automotive domination, he's simply following a directive from Beijing to take strategic positions in offshore businesses -- and not being all that discriminating about it.
As Gadfly argued on Monday, such an approach would risk squandering Geely's impressive achievements to date. Investors who've driven the 765 percent increase in the company's Hong Kong-listed shares over the past two years should hope he's got a more settled game plan.
Volvo AB is the listed truck-maker, and shouldn't be confused with the car brand Volvo Car AB that Geely took over in 2010. Also, Zhejiang Geely Holding Group Co. is the holding company for most of Li's investments, with Geely Automobile being the publicly traded entity for his Chinese car business.
To contact the editor responsible for this story:
Katrina Nicholas at knicholas2@bloomberg.net
Before it's here, it's on the Bloomberg Terminal.
LEARN MORE