Only in Fintech
A Bizarre Buyback
On traditional measures, this fintech deal doesn't add up.
By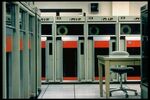 Buy high, sell low. In November, Swiss fintech company Temenos Group AG spent 150 million Swiss francs ($160 million) buying back its shares at an average price of 122 francs each. Weeks later, with the stock at 115 francs, it's preparing to sell shares to fund a $1.9 billion takeover of British rival Fidessa Group Plc.
It's not as bad as it looks. Companies shouldn't sit on large piles of cash waiting for the right deal to come along, nor should they do deals purely for the sake of using up their borrowing capacity. Better to return cash to shareholders via dividends and buybacks -- as Temenos was doing.
But the timing of the Fidessa deal, so soon after the buyback, is bizarre. Work on the transaction -- designed to expand the range of products the company offers to banks -- must have been reasonably advanced when the share repurchases were initiated on Nov. 1.
There is a purist appeal to how Temenos manages its balance sheet. In a perfect world, every company would avoid carrying excess capital and would trust in the banking system and the capital markets to provide funds when needed for M&A.
Executives explore deals all the time, and most of them don't come off. If Temenos suspended buybacks pending every potential deal, it would quickly end up with a surplus cash problem.
The real difficulty here, though, isn't the timing of Temenos's buyback and acquisition. It's the valuations involved.
Investors seem to be struggling with the overall financial logic of the deal. The return on invested capital looks set to be just over 6 percent in 2020, based on the stated cost synergies plus Fidessa's forecast operating performance. That's well below the target's 9 percent cost of capital.
Temenos hasn't specified when returns will cross that hurdle, preferring to focus on the strategic logic and boost to earnings-per-share.  Revenue gains will be required to make the acquisition pay off. 
Worse, Temenos may need to pay more -- Fidessa's shares have climbed above the offer price. 1 The awkward squad, in the form of activist investor Elliott Capital Advisors, has built an interest in the target.
All of this is going on as Temenos trades at a valuation that leaves no room for error: before the talks with Fidessa became public, the stock had a price-earnings ratio of more than 40 times estimated earnings for 2018.
If the potential for an acquisition wasn't a reason to pause that buyback, the valuation of Temenos's shares ought to have been.
To contact the editor responsible for this story:
Edward Evans at eevans3@bloomberg.net
Before it's here, it's on the Bloomberg Terminal.
LEARN MORE