Analyst Ratings
Buy? Hold? Sell? It Matters Not
Buy, hold or sell rating? It makes little difference to how a stock performs.
By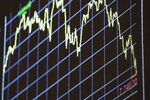 There's little correlation between how an analyst rates a stock and how it subsequently performs -- but that might not be the problem it sounds.
An analysis of the FTSE 100 lays bare the extent of that disconnect: According to a report by stockbroker AJ Bell, the 10 stocks analysts liked most in the index last year -- those that received the highest proportion of buy ratings -- fell by an average of 9.3 percent. By contrast, the 10 with the highest proportion of sell ratings gained an average of 9.5 percent. The benchmark index itself climbed 7.6 percent over the year.
The dots in this graphic represent each company in the benchmark. You can see that most of the sell ratings were wrong, which is explained in part by a rising market -- but plenty of the buy ratings were wrong, too. In short, the ratings weren't a very useful guide to stock performance.

Now, to be fair, it is a small sample. When you expand it to include the broader FTSE 350, the analysts' recommendations did better, according to AJ Bell.
And it's important to remember that for most institutional investors the rating may be least useful service offered by a stock-picker: their arguments and number-crunching are often more valuable -- not to mention the access to company managers their firms can arrange.
So even as MiFID II forces firms to start charging for research, don't expect those analysts and their calls to disappear.
To contact the editor responsible for this story:
Edward Evans at eevans3@bloomberg.net
Before it's here, it's on the Bloomberg Terminal.
LEARN MORE