Selling It
China's Brand Marvels
More $100 billion marvels are on the way.
By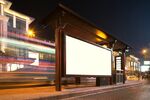 LVMH MOET HENNESSY LOUIS VUI
+4.20
At Closing, February 16th
A single brand in China is now more valuable than McDonald's Corp.
A stunning rise in the shares of Kweichow Moutai Co. means the baijiu distiller has a market cap north of $100 billion. Globally, there are fewer than 90 nonfinancial firms in that elite club, and most don't just sell one thing in one place. LVMH Moet Hennessy Louis Vuitton SE, with a similar value, owns dozens of luxury labels, while McDonald's burgers can be found from Sri Lanka to Ecuador.
Moutai has come to this position almost effortlessly. In December, the company raised the factory prices of its baijiu for the first time since 2012, even though retail costs have been skyrocketing. Last year, Moutai's distributors captured more profit than the firm itself, according to Bernstein Research. Once Moutai figures out its e-commerce channel, it'll only get bigger.
It's not hard to see why investors are so bullish. Almost every stratum of Chinese society knows the brand, meaning Moutai spends less than 10 percent of revenue on sales and marketing. LVMH, by comparison, shells out more than one-third. Moutai can also expect robust sales, because its liquor stocks are running low at a time people are hankering for its product.
As a result, within the $100 billion grouping, Moutai has one of the best earnings profiles: It's growing fast and is extremely profitable.
Don't expect this to be the only Chinese marvel. With a little bit of protectionism and a rising middle class, there's sure to be another mega-brand from the nation in no time. Smartphone maker Xiaomi Corp. is said to be targeting an IPO valuation of as much as $100 billion.
In 2016, there were already 4.7 million Chinese making more than 25,000 yuan ($3,900) a month. That's estimated to reach 16.2 million in 2021 and to increase to 35 million in 2026. Build it, and they will come.

One case in point is airplanes. China's self-developed C919 passenger jet, meant to compete with Boeing Co.'s 737 and Airbus SE's A320, just completed its first long-distance flight and already has some 27 (mainly domestic) customers that have placed orders for 730 jets. Airbus has to try much harder. French President Emmanuel Macron, in Beijing earlier this month, was talking up the prospect of a potential order from the plane manufacturer of just 184 craft.
Tech is another area that holds big promise. Tencent Holdings Ltd.'s WeChat, which this week celebrated its seventh anniversary, clocked 963 million monthly active users in the first half of last year, just 20 percent shy of Facebook Inc.'s WhatsApp, which is banned in China. Thanks to its instant messaging service, Tencent has managed to diversify earnings and is now the world's fifth-largest company.
You often hear the argument that Chinese brands don't do very well outside of China. But as Moutai demonstrates so perfectly, when the dynamics at home are so favorable, does that even matter?
To contact the editor responsible for this story:
Katrina Nicholas at knicholas2@bloomberg.net
Before it's here, it's on the Bloomberg Terminal.
LEARN MORE