Spend Times, Not End Times
Holiday Sales Hint the Retail Apocalypse Isn't Nigh
Strong consumer sentiment lifts many boats -- but also exposes the truly weak.
By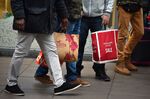 ASCENA RETAIL GROUP INC
+0.04
At Closing, February 23th
TARGET CORP
+0.38
At Closing, February 23th
The retail world got the best gift it could've asked for this holiday season: affirmation from consumers that the industry is not in a death spiral.
Target Corp. on Tuesday became the latest to report healthy sales growth during the Christmas rush, with comparable sales in November and December up 3.4 percent over a year earlier.
There was plenty of seasonal cheer to go around, with several other major chains reporting solid results in recent days:
Even some department stores -- probably more challenged than any other segment of the retail business -- managed to pull off sales growth.
The numbers overall were so strong that investors started to penalize retailers for sales increases that were merely good instead of great, as happened to Five Below Inc. when it reported on Monday.
Though many old-school retailers are likely breathing a sigh of relief about these numbers, we shouldn't exactly be surprised by them. Several big chains delivered encouraging third-quarter results just before Black Friday, suggesting the industry had momentum heading into the season.
Economic data hinted consumers were primed to spend, and industry forecasters had offered optimistic assessments of how things would shape up.
For years, the industry has blamed everything from cautious consumers to unseasonable weather for poor holiday results. As I argued in October, they really had no such excuses this season. And sure enough, in the end, many were able to report strong numbers that needed no explanations.
This suggests the retail apocalypse may not be quite as imminent as it once seemed. If you thought legacy chains were simply going to be suffocated by Amazon.com Inc., or if you thought they were to be decimated by consumers spending on experiences instead of goods, then some of these holiday results are reasons to reconsider such assumptions.
Still, the good tidings were by no means universal.
The Bon-Ton Stores Inc., a small department-store chain with about 260 locations, saw its comparable holiday sales sink 2.9 percent from a year earlier. In a press release, the company stressed this was better than the 6.6 percent decline it posted on this measure in the third quarter. Sorry, but that doesn't make it much easier for me to muster optimism about this company's future.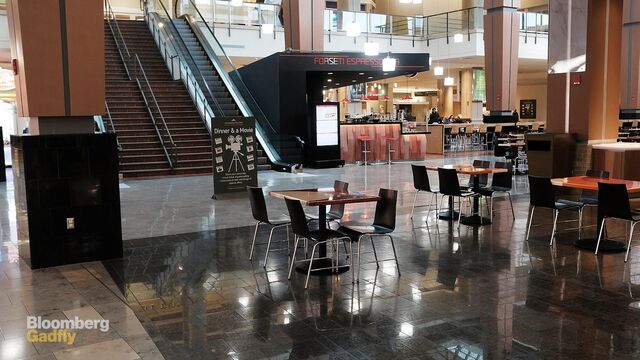 And then there's Ascena Retail Group Inc., the corporate parent of Ann Taylor, Loft, Lane Bryant and several other stores. Across its full portfolio of brands, holiday-season comparable sales were down 3 percent from last year. At some of its chains, the picture was even grimmer, with Ann Taylor comparable sales dropping 6 percent and Dressbarn sales plunging 13 percent. 
If I were an Ascena executive, these results would keep me up at night. When so many troubled retailers were able to ride a wave of consumer enthusiasm, it is deeply concerning for Ascena's future that it was unable to do the same. 
The 2017 holiday season reinforced the idea that not all traditional retailers are doomed to fall in the industry's big shakeout. Instead, the fittest will survive -- and we now have more hints about which companies those are. 
To contact the editor responsible for this story:
Mark Gongloff at mgongloff1@bloomberg.net
Before it's here, it's on the Bloomberg Terminal.
LEARN MORE