Nifty Moves
Cable Billionaire Just Keeps On Dancing
Altice tycoon is a nifty financial mover, but hard questions on France remain.
By and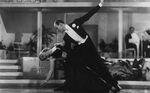 ALTICE NV - A
+0.40
At Closing, January 23rd
Telecoms tycoon Patrick Drahi wants to regain the initiative after his Altice NV telecoms group halved in value during a bruising 2017. A proposed spin-off of its U.S. business will make both companies more transparent and comparable to peers, while leaving Drahi in the driving seat. But the separation also creates more viable M&A currencies for participating in consolidation in both the U.S. and Europe.
Cable cowboys need dancing partners, even when they're shrinking.
Altice listed its U.S. business, which includes cable operators Optimum and Suddenlink, last year with a 10 percent free float. Under the proposed transaction, Altice shareholders will own the remaining unlisted Altice USA shares directly instead of through the parent. While they can elect to take some super-voting shares in the company, Drahi will still have a majority of the votes -- as he does at Altice NV.
Drahi's continuing dominance over both entities makes it hard to say this a clean break. Still, the move should help decouple the two share prices. Altice NV's French business accounts for the lion's share of revenue and also the lion's share of its problems, as investments in network capacity and content fail to bear fruit.
Altice USA's shares have fallen 35 percent over the past six months. While better than Altice NV's 50 percent fall, it compares badly with a 9 percent gain in the MSCI USA telecom index.
The 5 percent rise in Altice NV's shares on Tuesday reflects the benefit of a $1.5 billion dividend to be paid by the U.S. unit at the point of separation, plus some likely relief at simplification. Nevertheless, this is just moving money around. Little has changed in terms of problem-solving.
Nearly 55 billion euros ($66 billion) of net debt remains across both entities. Management has set out some less aggressive leverage targets, in response to investor pressure. The shareholder-friendly mantra is still that the focus in both Europe and the U.S. is on debt reduction and operational focus.
The separation gives Drahi much more freedom to participate in deals, though. The U.S. entity may recapture investor support assuming it behaves and reports like an independent company hereon. An improvement in its valuation would restore its shares' purpose as an acquisition currency.
The European business shrinks but has a more focused equity story. Europe is trickier regulatory territory for telecoms mergers, especially in France, but grouping together Drahi's pay-TV assets looks like one way to pursue partnerships as competition heats up.
The restructuring cannot itself alleviate the competitive threat to French unit SFR. Bearish hedge funds pounced on Altice NV late last year, betting it had reached the limits of a debt-fueled strategy and would have to retrench to keep markets onside. The competitive pressures haven't gone away, even if investors are taking heart from more transparent communication and a pledge to sell assets to pay down debt.
Drahi, like his mentor John Malone, has proven adept at conjuring financial solutions to capital market obstacles. This spin-off looks like another rabbit out of the hat, extracting a U.S. dividend to pay down debt, offering a sop to investors demanding more transparency, and providing the option of future deals without rowing back on promises to cut leverage.
But even the best financial engineers can be hostage to fortune. The hard work to restore Altice's standing is just beginning. 
To contact the editor responsible for this story:
James Boxell at jboxell@bloomberg.net
Before it's here, it's on the Bloomberg Terminal.
LEARN MORE