Patrick Drahi
A Billionaire Cable Cowboy Is Surrounded
This town ain't big enough... for four mobile operators.
By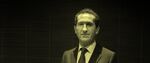 Every cable cowboy has to face the sheriff sometime. Franco-Israeli billionaire Patrick Drahi, a protege of boot-wearing, ranch-owning industry legend John Malone, knows it. After a bruising 2017, where Drahi's trigger hand was shaken by disappointing results and a battering of his company Altice NV's stock price, he can expect more run-ins with France's political powers.
Despite a racy expansion in the U.S., France remains Altice's biggest source of revenue -- and its biggest problem.
Drahi has dueled with his country's ruling class before, much like Malone, who in the heyday of cable giant TCI fended off accusations of mafia-like monopoly tactics from Al Gore -- as well as Darth Vader slurs.
While building his empire, Drahi gobbled up cable businesses across France and frustrated suppliers, customers and staff with subsequent cost cuts, to the annoyance of consumer watchdogs and local politicians. Still, by 2006 he'd clambered to the top of France's cable mountain, buying assets from Malone himself to unite almost all the country's subscribers under his banner.
But it was his 2014 fight for mobile operator SFR that really brought down the wrath of corporate France, as well as extra scrutiny from regulators and politicians. Insurer AXA SA, the Dassault family, the Pinault family, state bank CDC, and others backed his establishment rival Martin Bouygues. Even cost-slashing telecoms billionaire Xavier Niel, no friend to France's corporate chieftains, opposed Drahi. What helped Altice win was a pledge to invest billions in its network, protect jobs and act as the guarantor of four-way rivalry in French telecoms versus Bouygues, Niel's Free, and Orange SA.
Yet the anointed protector of the competitive environment is also looking like its biggest victim. SFR's cost cuts and price increases haven't stopped customers from going elsewhere or revenue from declining. Altice's recent profit warning hurt its standing on financial markets and raised the prospect of asset sales to cut 50 billion euros ($60 billion) of debt. More heavy spending on content looks a stretch.
Rivals smell blood and are painting Drahi as the sick man of the market, rather than its white knight. Orange CEO Stephane Richard has lambasted Altice's business model, operating performance and spending. 
Barring any sudden reversal in performance, a very uncomfortable 2018 is in store for Drahi. More aggressive job cuts would anger politicians, and so would back-pedaling on commitments to invest in network capacity. Regulators have already fined Altice for missing targets on fiber roll-outs. Drahi has been a big supporter of Emmanuel Macron, so might hope for some help from on high. But competitors will seize on any slips.
Even if Drahi threw in the towel and put SFR up for sale, a deal -- via a sale to Bouygues, for example -- would have to clear many political hurdles to bring four operators down to three. That doesn't seem likely right now.
So the tycoon is pretty much stuck with making the most of past cost savings and content spending, combined with tighter management. He'll have to do this while not getting caught in the crossfire of angry investors and a French sheriff who demands he sticks by old promises. He needs to be quicker on his feet in France than he's been so far.
To contact the editor responsible for this story:
James Boxell at jboxell@bloomberg.net
Before it's here, it's on the Bloomberg Terminal.
LEARN MORE