A Nightmare Deferred
Retail Apocalypse Not Just Yet
The industry is better-positioned than it has been in a while to resist impending doom.
By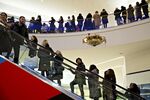 SEARS HOLDINGS CORP
-0.03
As of 3:45 PM EST
This year brought us no shortage of harbingers of the so-called retail apocalypse. Mega-chains such as Toys "R" Us Inc., Payless ShoeSource, and Hhgregg filed for bankruptcy. The likes of Sears Holdings Corp., Gap Inc. and Gymboree announced they were shuttering hundreds of locations.
And the stocks of certain mall mainstays were crushed as their futures looked increasingly dim.
All of this reflects massive upheaval in an industry that is not going to stabilize any time soon.
But as 2018 begins, retail is better-positioned than it has been in a long time to resist impending doom.
That's partly because the GOP just passed a giant corporate tax cut that President Donald Trump is set to sign into law shortly. There is arguably no policy goal for which retailers have fought harder in recent years, and the changes are sure to provide a major boost to their balance sheets.
There are other upbeat signs, too, including that the industry appears to be cruising to its best holiday season since before the Great Recession.
Forecasts were optimistic coming into the annual shopping blitz, and we're getting hints the cheer was justified: The Commerce Department reported last week that November retail sales were up a robust 0.8 percent from the previous month, blowing past analyst expectations. Online spending has been strong, with e-commerce sales up 14.7 percent from a year earlier in the early part of the holiday rush, according to data from Adobe Digital Insights.
Even Macy's, one of the most prominent symbols of retail gloom, said it was adding an extra 7,000 seasonal workers partway through the season in response to strong store traffic.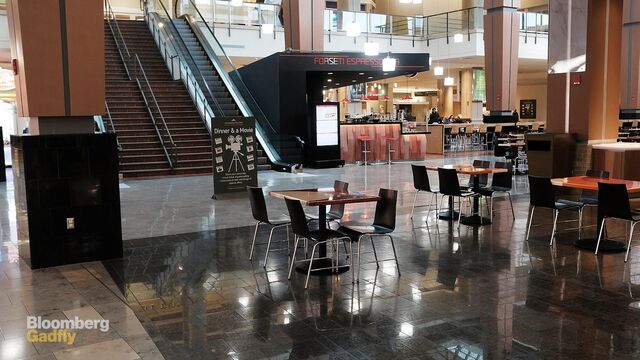 These holiday-season indicators don't just matter because they suggest it will be a holly-jolly fourth quarter. They matter because they add to evidence U.S. consumers are in good shape.
When I began writing about retail several years ago, I can't tell you how many earnings conference calls I listened to and interviews I conducted that included lamentations about cautious consumers. I heard constantly about how retailers felt forced to crank up the promotions because penny-pinching shoppers wouldn't spend otherwise.
But that has largely faded. Retailers are broadly facing a more receptive audience.
And perhaps most importantly, we know the retail curse is avoidable because we've seen some remarkable turnarounds in 2018. The stock of Wal-Mart Stores Inc. remains close to the all-time high it hit in November, when the retailer announced its strongest quarterly U.S. comparable sales growth in eight years.
Remember when it seemed like McDonald's Corp. and Olive Garden were going to be decimated by the fast-casual dining trend? Yeah, not so much. Both chains are sizzling, proving that -- surprise! -- people will buy cheeseburgers and never-ending pasta even in these health-conscious times if the price, taste and customer service are right.
And it's worth noting that insurgent retailers, too, are finding a way to get traction. At Home Inc., a furnishings and décor chain, has expanded rapidly to 144 stores and, in the latest quarter, saw its comparable sales increase a strong 7.1 percent over a year earlier. No wonder its stock price has more than doubled since its debut on the public market in 2016.
Struggling retailers, take note: These success stories are effectively playbooks from which you can crib.
Of course, it's still tough out there for retailers, and we will doubtless see more bankruptcies and store closures. (In fact, January tends to bring a flurry of store-closure announcements, so we'll probably see those sooner than later.)
But retailers are playing with a much better hand of cards than they had in the recent past. It's up to them to make the most of it. 
To contact the editor responsible for this story:
Mark Gongloff at mgongloff1@bloomberg.net
Before it's here, it's on the Bloomberg Terminal.
LEARN MORE