Bah Humbug!
French Scrooge Gets Outflanked in $5.6 Billion Tech Deal
Thierry Breton went in too low with Gemalto bid and antagonized its directors.
By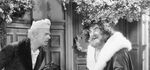 GEMALTO
+0.02
At Closing, January 22nd
THALES SA
-0.30
At Closing, January 22nd
Thierry Breton is known for being tight with money. That reputation is all that remains of the former French finance minister's failed attempt to do Europe's biggest tech deal of the year.
On Sunday, the CEO of Atos SE saw his ambitions to acquire digital security firm Gemalto NV suffer a killer blow after the target agreed to be bought by French aerospace group Thales SA. The deal includes a sliding-scale break fee that would almost certainly have pushed Breton past his pain barrier had he intervened.
The Thales agreement values Gemalto at 51 euros a share, or 4.8 billion euros ($5.6 billion). The pitch is 11 percent above the unsolicited approach Atos disclosed last Monday after European markets shut. The all-in cost including estimated net debt is 5.5 billion euros.
Gemalto staff will be well looked after, especially if they work in France. CEO Philippe Vallee gets a top role running Gemalto and Thales's digital security operations. Thales has promised "to preserve employment" at Gemalto's French operations until at least the end of 2019, and says it anticipates no reduction in Gemalto's workforce because of the deal. Who would have thought?
While the price is full, Thales doesn't seem to be overpaying. Notwithstanding the assurances on employment, it anticipates 150 million euros of cost savings by 2021 -- a plausible 5 percent of Gemalto's sales. UBS analysts reckon Gemalto could make 530 million euros of operating profit in that year. Add the synergies, adjust for tax and the deal could earn a return of more than 9 percent, covering its cost of capital.
Breton timed his assault on Gemalto well but seems to have made two tactical errors: Going in too low, and antagonizing the target's directors by trying to bear-hug them into talks. All that did was give Gemalto negotiating leverage with Thales.
Atos's ability to come back was limited by a complicated break fee that would, in effect, force it pay at least another 430 million euros to Gemalto shareholders plus 60 million euros to Thales to bust the deal. That would push the all-in cost to nearly 6 billion euros.
Gemalto's board may feel triumphant for extracting an offer from Thales. But it has not served shareholders well by agreeing to a structure that deprives them of an auction. Thales doubtless insisted on this. Still, Gemalto clearly had two interested buyers. Shareholders will wonder why it wasn't able to play them off against each other for another round.
As well as being financially restrained, Breton is known for his deal integration skills. With these, plus the tax synergies Atos could bring to a deal, a counterbid might just have stacked up financially. But it would have meant Breton kissing goodbye to his cheapskate reputation.
To contact the editor responsible for this story:
James Boxell at jboxell@bloomberg.net
Before it's here, it's on the Bloomberg Terminal.
LEARN MORE