Sales Pitch
Life Insurers Live in Hope
There's a reason Australian banks are making a rush for the exits.
By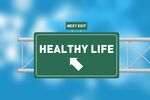 ZURICH INSURANCE GROUP AG
+0.60
At Closing, April 23rd
WESTPAC BANKING CORP
+0.24
As of 9:26 PM EDT
The great clearance sale of Australia's bancassurance industry is almost complete.
With Australia & New Zealand Banking Group Ltd. offloading its life unit OnePath to Zurich Insurance Group AG for A$2.85 billion ($2.1 billion) on Tuesday, the country's big banks have all but sold out of life insurance, an industry they dominated as recently as 2015. Only Westpac Banking Corp. seems committed; even Bank of Queensland Ltd., a relative minnow, is reported to be considering a divestment of its St Andrews unit.
When everyone's making a rush for the exits, you have to question the wisdom of those trying to get into the game.
One explanation is that the bancassurance model has once again failed. 1 One of its main purported attractions is the chance for banks to capture their customers with a full range of products from insurance to funds management alongside vanilla lending and deposit services. But Australians tend to be quite promiscuous in their use of financial offerings, with a 2014 survey finding most dealt with more than four institutions despite the availability of one-stop shopping.
The current wave of selling may relate more to the life industry than bancassurance specifically. Fund manager AMP Ltd., soon to be the largest domestically owned life insurer in terms of net premium revenue, is considering a sale, the Australian newspaper reported in September without saying where it got the information. Should that go through, the share of the premium pool taken by local firms will have fallen to 13 percent from about 50 percent in the space of a few years.
Such a deal would suggest that consumers' pickiness has engendered its own problems. Australia's life insurers have had to work hard in recent years to sign up new customers in a competitive environment, a dynamic accentuated by the rise of independent financial advisers and fee-hungry distribution arms. The result has been the systematic under-pricing of policies, even as the rise of issues such as long-term disability payouts has increased insurers' potential liabilities.
As Ian Laughlin, then deputy chairman of the Australian Prudential Regulation Authority and now OnePath Life's chairman, said in a 2015 speech, "unless actively addressed in management and governance, this accumulation of risk and uncertainty is likely to continue, eating away at sustainability like a rat gnawing on an electric cable."
It's possible that over the longer term, such problems will disappear, particularly when cushioned by the balance sheets of the global groups that now own most of Australia's life industry. If not, any rats experiencing a nasty shock may wish they'd joined the banks in leaving this ship before it sank.
To contact the editor responsible for this story:
Katrina Nicholas at knicholas2@bloomberg.net
Before it's here, it's on the Bloomberg Terminal.
LEARN MORE