On Edge
Noble's Law of Diminishing Returns
Investors are increasingly focused on one issue: which assets the trader can sell.
By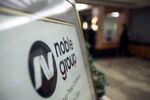 NOBLE GROUP LTD
+0.00
At Closing, March 20th
Noble Group Ltd. did one remarkable thing in its third-quarter results: Operating cash flow, for the first time in almost two years, was substantially positive.
That $263 million inflow reported late Thursday couldn't have come at a better time. Cash holdings, minus balances held with futures brokers, sank to $262 million at the end of the quarter, and Noble's funding position was already looking desperately tight (the phrase "liquidity constraints" rings through management's discussion of the quarter like a doleful bell). It's unlikely the company could have survived another period like the June quarter, when $539 million flowed out of operations.
So much for the good news. The bad news comes from digging into what that cash-flow number means. The continuing operations that will remain with the business after Noble's petroleum and power sales still lost about $116 million before tax, even after netting out $412 million in non-cash impairments. Indeed, operating cash only ended up positive because the wind-down of the huge businesses being disposed of led to a $508 million reduction in working capital.
To give Chairman Paul Brough credit, that's precisely the objective he's been working toward in promising to shrink Noble to a smaller business with 400 or so employees trading coal and metals around Asia. But the scale of the reduction illustrates how hard it will be for Noble to meet looming debt maturities.
Take inventories, the biggest contributor to the working-capital shrinkage with a $349 million reduction during the quarter. They hadn't dipped below $1 billion in at least a decade, but fell to $232 million at the end of September, of which only $182 million was readily marketable.
It's extremely hard to see how that number could decline much further without Noble shutting shop altogether. At current thermal coal prices around $95 a metric ton, the readily marketable inventories wouldn't fill much more than a dozen ships, compared with the 100-odd Noble boasted of chartering in its latest annual report.
That matters, because commodity traders' profits are largely a function of volumes. Sell $1 billion of coal at a 1 percent operating margin and you've made $10 million from which to pay your interest and tax bills. If you're only trading $250 million of coal, your margin needs to rise to 4 percent to cover the same bills -- and that's unlikely to happen because of the fiercely competitive market you're in.
As a result, investors now are increasingly focused on just one issue with Noble: which assets Brough still plans to sell, and when he's going to be able to do that. The pot of available cash left in the operating business leaves little scope to cover the $379 million bond maturing in March, plus the refinancing of Noble's $1.1 billion revolving loan in May. Should the latter group of lenders decide, quite reasonably, to reduce their exposure by shrinking the facility, it's hard to see where Noble would get the cash.
Brough, who's been coy about which assets are on the block, showed a bit of ankle in a conference call Thursday night by alluding to Noble's stakes in a Jamaican alumina and bauxite business and Harbour Energy LP, two holdings that have been the subject of speculation among investors.
The question that was pointedly left unanswered, though, is how soon he can offload them, and at what price. After all Noble's troubles, its survival may come down to that.
To contact the editor responsible for this story:
Paul Sillitoe at psillitoe@bloomberg.net
Before it's here, it's on the Bloomberg Terminal.
LEARN MORE