Britain's housing market is vanishing before our eyes. It's not that prices are in free-fall -- so far -- but the number of transactions actually completing is dwindling.
This chart shows how in London the slowdown has worsened sharply since June. Houses of all prices have been hit, the data from the Land Registry show. By September, the drought had hit hardest those homes priced at about 500,000 pounds close to the median price for the city.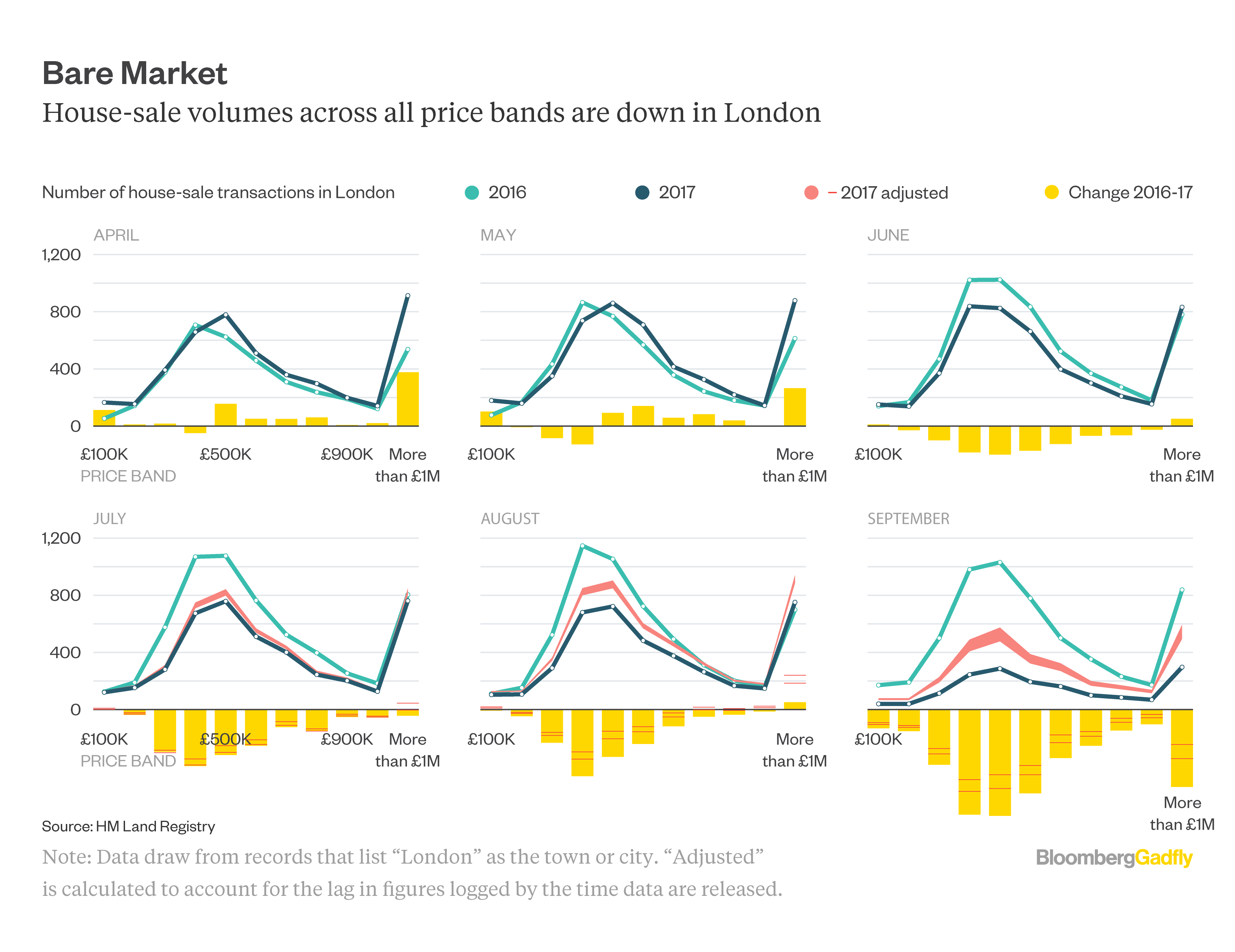 Where the capital leads, the rest of the country is catching up. In September, transactions outside the capital were down on the year-earlier period.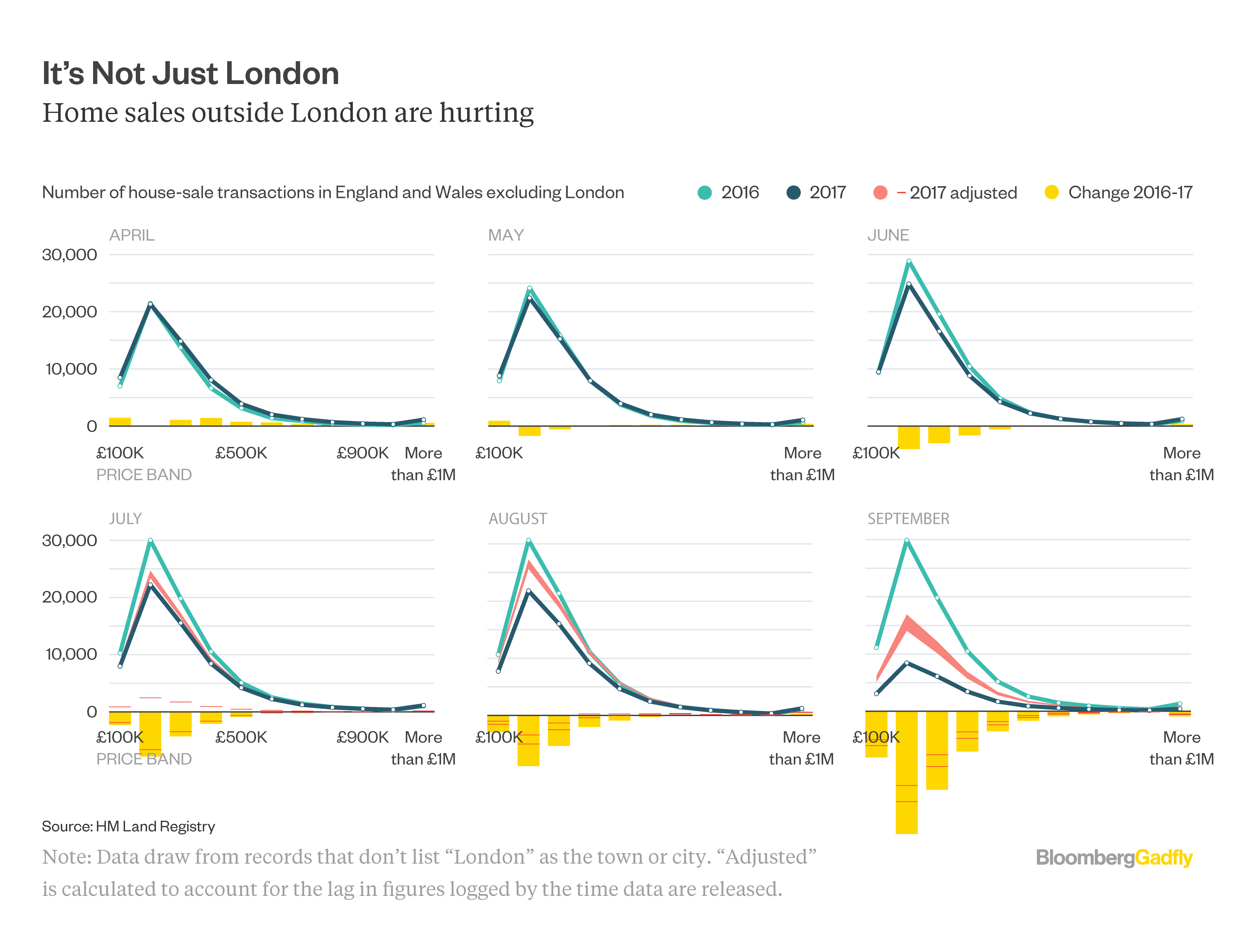 Because of the time it takes some transactions to be reported to the Land Registry, the most recent months may not include all sales. For example, the August figures could exclude about 20 percent of transactions. If you adjust for this lag, as the red bars in the charts show, the trend holds.
In most markets, dwindling liquidity would be a warning sign of an imminent price correction. But in Britain's supply-constrained property market, it may be helping to support valuations. According to data released by Halifax this week, prices in October climbed 4.5 percent on the year-earlier period, the fastest growth since February.
How long prices can defy gravity will depend on the rate at which interest rates increase and make mortgages less affordable for buyers. Last week, the Bank of England raised rates for the first time in a decade to curb inflation.
In the meantime, estate agents -- normally paid only when a sale completes -- and anyone trying to move home is going to find the process even more complicated.
This column does not necessarily reflect the opinion of Bloomberg LP and its owners.
(Updates charts and fourth paragraph to reflect lag in transactions being reported.)
To contact the editor responsible for this story:
Edward Evans at eevans3@bloomberg.net