Regenerating Anxiety
Regeneron's Long-Term Issues Linger
The uncertainty plaguing the drugmaker's stock isn't going anywhere.
By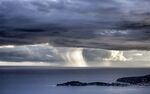 REGENERON PHARMACEUTICALS
-8.94
As of 3:56 PM EST
Short-term investors in Regeneron Pharmaceuticals Inc. found a great deal to like in the company's third-quarter earnings report Wednesday morning.
The company handily beat Wall Street earnings and revenue expectations, sending shares up more than 2 percent. But the volatility and long-term uncertainty that have plagued the stock aren't going anywhere. 
The company's best-selling medicine Eylea managed solid sales growth in the third quarter. But that growth may have permanently leveled off. Roche Holding AG appears to be aggressively discounting its competing medicine Lucentis, putting pressure on Regeneron to offer higher rebates. Roche's Avastin is also used to treat some potential Eylea patients, even though it's not approved for such use, and a cheaper biosimilar version of that drug is incoming. Even modest future growth for Eylea may depend on the clinical and commercial success of Regeneron efforts to extend the drug's use in more patients and combine it with other medicines. 
Eylea is maturing. Meanwhile, Regeneron's recently approved arthritis drug Kevzara has launched sluggishly. Legal and reimbursement issues continue to hamper cholesterol medicine Praluent. That leaves the company highly dependent on its atopic dermatitis drug Dupixent for future growth. That drug's promising initial sales trajectory is the biggest reason for Regeneron optimism.
But there should be real concern about optimistic long-term forecasts for Dupixent -- analysts expect it to reach $4.7 billion in sales by 2022. Pfizer Inc.'s Eucrisa competes for patients with less-severe atopic dermatitis. AbbVie Inc. has high hopes for a competing drug, upadacitinib, and recently released solid mid-stage data for it. And tiny AnaptysBio Inc. revealed Phase 2 data suggesting its lead medicine may be a serious competitor down the line. Sky-high sales expectations for Dupixent don't fully account for this market crowding and attendant price pressure. And analysts may overestimate the drug's potential to become a blockbuster in other diseases, as well. 
Regeneron may face cost pressures, too. Sanofi has been reimbursing portions of its R&D and commercialization spending for years. That has helped flatter Regeneron's already healthy margins. But those payments are set to decline in coming years. 
Relative to many other companies, Regeneron is in a good spot. It has a multi-billion-dollar drug on the market, another medicine with blockbuster potential, and a productive R&D engine. It has limited debt, and has been on the right side of the industry's pricing debate. But that doesn't render it immune to the pressures of inflated expectations. 
To contact the editor responsible for this story:
Mark Gongloff at mgongloff1@bloomberg.net
Before it's here, it's on the Bloomberg Terminal.
LEARN MORE