Don'ts
Bill Ackman Fumbles Basic Activism How-To's
He seemed to ignore four elementary steps, and they doomed his campaign.
By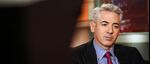 AUTOMATIC DATA PROCESSING
+0.54
At Closing, January 19th
Bill Ackman will probably wind up making Automatic Data Processing Inc. a better company, but his battle with the payroll processor has done little to improve his reputation as an activist.  
The votes are in for Ackman's proxy fight at ADP. Neither he nor his other two candidates were able to command more than 25 percent of the shares voted, according to the company. Ackman, of course, disputes ADP's characterization of the results. He says he won more than 31 percent of the vote in a proper head-to-head comparison with Eric Fast, the board member he was trying to replace. Other shareholders chose to withhold support for Fast, but because of the way proxy cards are designed, they couldn't also vote for Ackman. If you count those votes, support among investors for Ackman is greater than it would appear. Either way, ADP won. But I wouldn't go as far as to agree with ADP CEO Carlos Rodriguez's assessment that this was an "ass-whooping." 
Ackman's deep-dive research on ADP -- including a more than 160-page slide deck -- has drawn more attention to opportunities for technological advancement and margin expansion. Shareholders will expect to see ADP's management make progress toward these ends, even if it's not at the accelerated (and unrealistic) pace Ackman proposed. Management will be held more accountable. But given that shareholders have pocketed pretty decent returns over the past few years, it's understandable that they wouldn't feel compelled to vote for a board overhaul or push for bigger changes.  
That's why ADP was always a bit of a weird choice for Ackman. If anyone was ever in need of a quick victory, it was him. These days, Ackman's more known for his flops -- from the $4 billion loss on Valeant Pharmaceuticals International Inc. to wrong-way bets on Chipotle Mexican Grill Inc. and Herbalife Ltd. and a flawed strategy at J.C. Penney Co. 1  And yet with ADP, Ackman seemed to ignore the most basic lessons of quick and easy activism. 
Step one is to pick a target with substantive problems that have eroded its stock price and that management has been inept at fixing. Step two is to be prepared enough that you don't have to ask for an extension to the proxy nomination deadline. Step three is to not rely on a highly inefficient 160-plus page slide-deck and three-hour presentation to make your case that a company needs to become more efficient. And step four is to realize the jig is up before you are resoundingly defeated in the proxy fight.
Perhaps things will go more smoothly with Ackman's next target; he told CNBC earlier this week that he's building a new stake in an undisclosed "cheap" company. But, knowing Ackman, he's unlikely to walk away from ADP and lick his wounds until he can celebrate an easier bet. Say what you want about the guy, but he's awfully committed.
To contact the editor responsible for this story:
Beth Williams at bewilliams@bloomberg.net
Before it's here, it's on the Bloomberg Terminal.
LEARN MORE