Prepper
EBay's Got Survival Skills Retailers Can Emulate
It's holding its own against Amazon -- but still needs to move faster.
By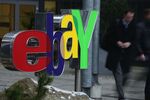 EBAY INC
+0.09
At Closing, April 20st
AMAZON.COM INC
-29.42
At Closing, April 20st
The marketplace model of e-commerce is getting quite a bit more competitive.
Wal-Mart Stores Inc. has roughly quadrupled its online assortment in the past year, largely by expanding offerings from third-party sellers. Amazon.com Inc. saw a 70 percent increase last year in the number of active sellers in its "fulfilled by Amazon" program.
And yet EBay Inc. is handling the pressure from these giants and making steady progress on a turnaround. It reported on Wednesday that its gross merchandise volume was up 7 percent in the latest quarter over the previous year on a currency-adjusted basis. Executives said this was the fastest volume growth in more than three years. 
Investors may not have liked the profit forecast EBay delivered on Wednesday. But many retailers could take a lesson from the work it has done to hold its own against growing competition.
For one, EBay has aggressively invested in marketing this year. In a June TV spot, the company showed a sad stream of cardboard boxes coming down a conveyor belt, with text asking, "When did shopping become so beeeeeeeeeeige?"
The ad is not-so-subtly suggesting shoppers should think of EBay as a vibrant alternative to Amazon. And that's a smart play, because it attacks one of EBay's core problems: Many people don't know exactly what the site is these days.
When EBay burst into our cultural consciousness in the '90s, it was as an auction site -- a place where desperate parents overpaid for Furbies and nerds trawled for rare kitsch and collectibles. But now, 87 percent of transactions on EBay are not auction-style purchases. The company is wisely trying to retrain consumers to think of it as a full-service shopping destination.
There are early hints its latest branding efforts -- which also include a big push around fashion -- are helping. Executives in July said they had resulted in a bump in web traffic from new-to-EBay visitors.
Meanwhile, EBay has also been on a multi-year quest to get its pages more visibility in search-engine results. This may sound simple -- and maybe even a little outdated, given that much of the e-commerce world has moved on to obsessing about reaching customers via social media. But I think it's a worthwhile undertaking.
Yes, it is true that a staggeringly large share of online shopping searches start on Amazon:
But millions of searches are conducted via search engine, and those are up for grabs. If EBay is to acquire new customers -- especially when its business remains misunderstood -- this is a good way to do it. And this quest for search-engine relevance seems to be helping, as EBay's base of active buyers rose 5 percent in the latest quarter from the same period last year.
Like EBay, and perhaps even more so, many legacy retailers must convince consumers they have reinvented themselves. They'd do well to take EBay's approach: clear messaging combined with nitty-gritty technical work.   
Still, not all aspects of the current EBay playbook are worth emulating. The company said Wednesday it had repurchased $907 million of its shares in the latest quarter. Its board has authorized an additional $2.6 billion in buybacks.
It seems a business that wants to crank up the growth machine as EBay does could benefit from deploying that cash in other ways. For example, EBay in March announced a program that guarantees three-day shipping on 20 million items. That's nice, but two-day shipping has become commonplace. Why not invest in logistical support or incentives to get more of its sellers up to that standard?
Or as Gadfly's Shelly Banjo has argued, it could look to acquisitions to fortify itself.
These considerations are important because, while things are moving in the right direction at EBay, the company still has plenty to worry about. Its gross merchandise volume may be accelerating, but is still much slower than that of many e-commerce businesses these days.
If EBay is to keep thriving, that rate must kick into higher gear. 
To contact the editor responsible for this story:
Mark Gongloff at mgongloff1@bloomberg.net
Before it's here, it's on the Bloomberg Terminal.
LEARN MORE