British Prime Minister Theresa May is trying to woo disenchanted voters by injecting more money into a program designed to help people onto the housing ladder.
It's worth examining how this "Help to Buy" program has performed. The meatiest part is its so-called equity loan plan, where the government lends as much as 20 percent of the cost of a newly built home in England. Since its inception in April 2013 through the second quarter this year, the government has issued nearly 135,000 loans worth 6.7 billion pounds ($8.7 billion). More than 80 percent went to first time buyers.
That's a lot of people who are now on the property ladder -- but still small beer in the context of all home sales.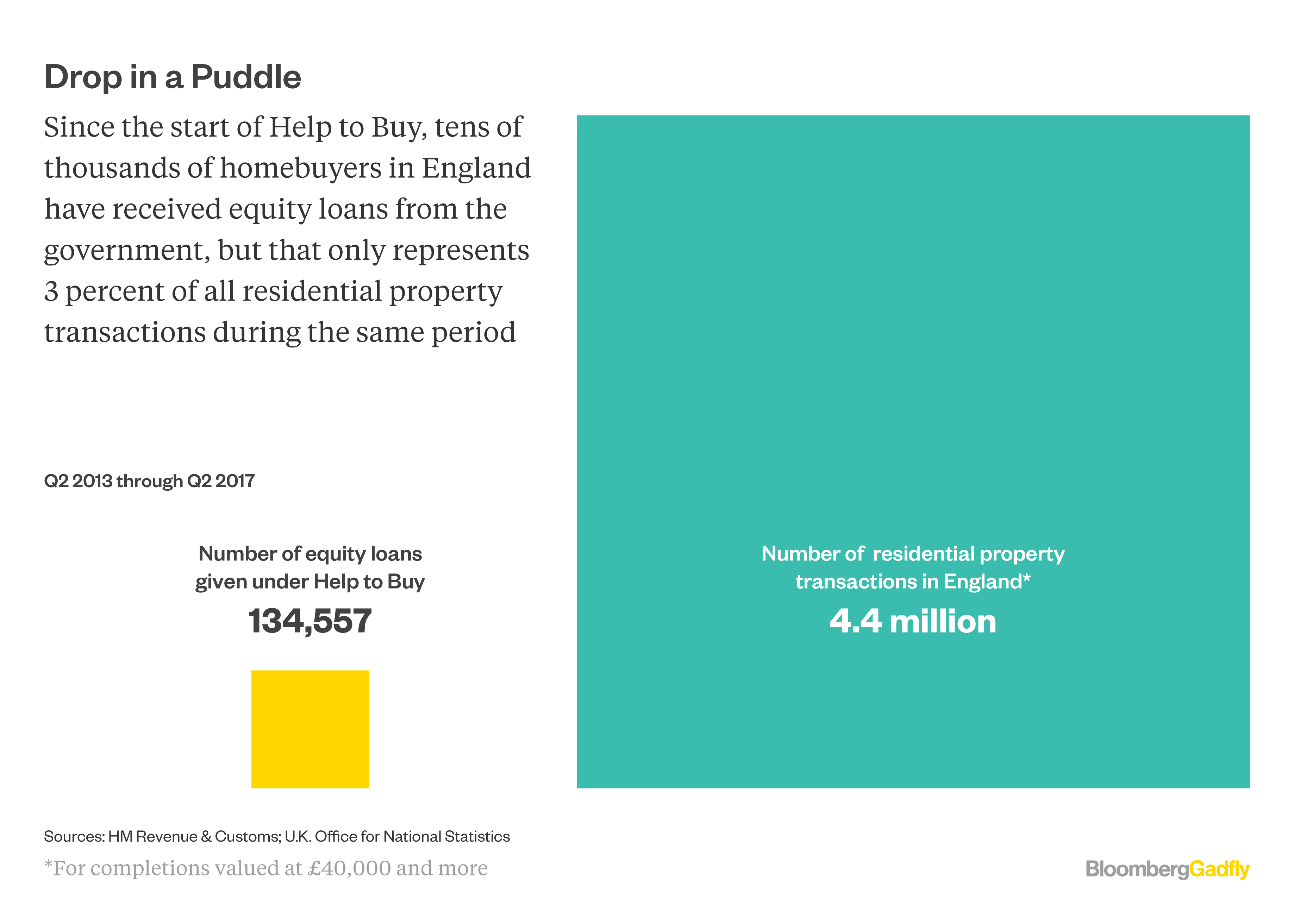 Rather than going to buyers in London, where the housing shortage is most acute, the overwhelming majority of loans have gone to buyers outside the capital.
The obvious reason is that homes in London cost more than the most a borrower can obtain through the Help to Buy program. Outside London, the region that benefited the most appears to be the Midlands, adjusting for population.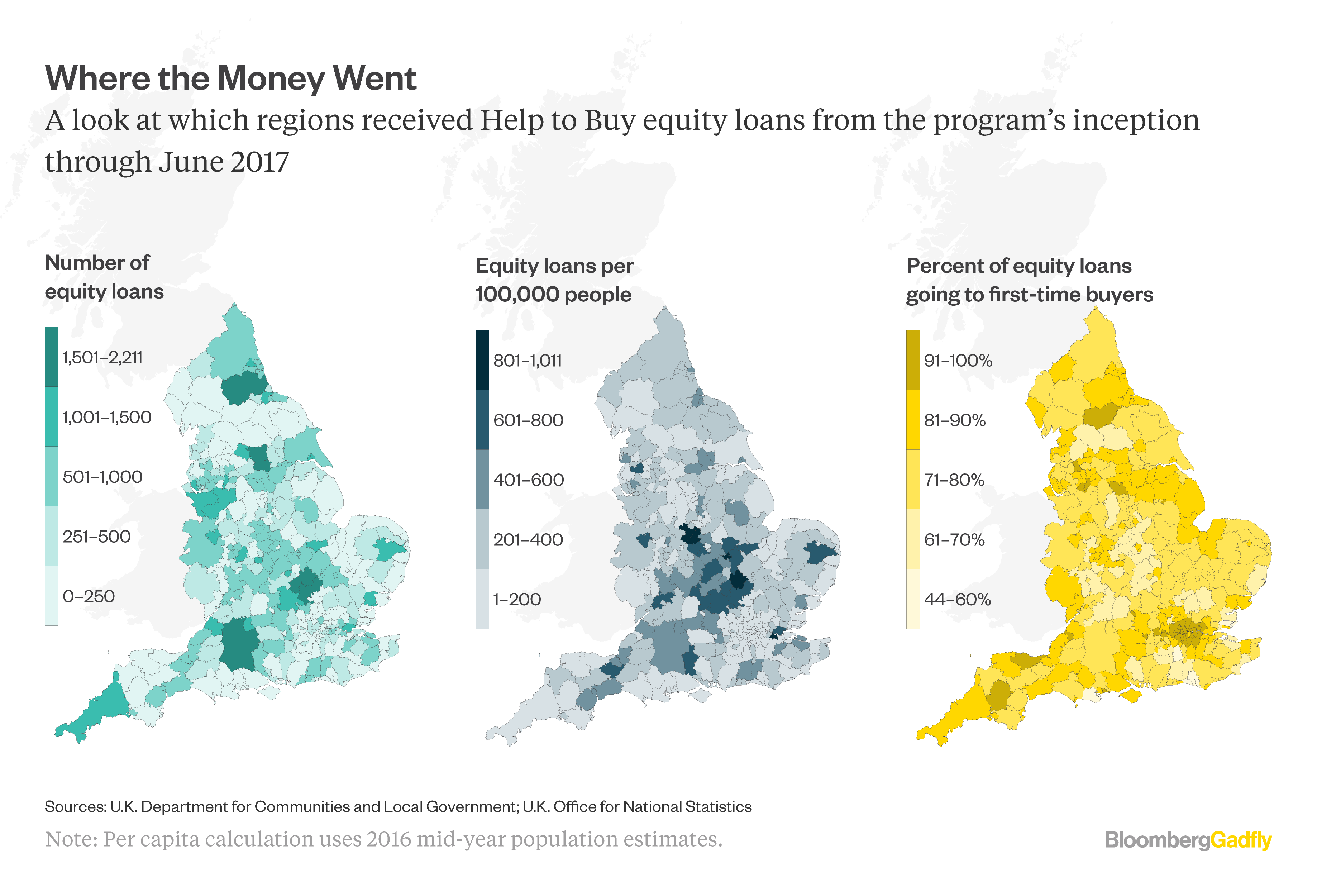 But Help to Buy hasn't helped more younger people buy their own homes. The ownership rate for 25- to 34-year-olds fell below 50 percent in 2009-10 and hasn't recovered.
For England as a whole, the proportion of owner-occupiers is falling steadily as rising house prices force more people to rent.
So who did Help to Buy actually help? Many purchasers who were well-off enough to have afforded a house anyway. Nine percent of buyers aided by the government earned more than 80,000 pounds a year.
Housebuilders have also profited, as my Gadfly colleague Chris Bryant has explored in depth.
By forcing buyers to purchase new-build homes, the program was supposed to encourage builders to build more of them. That didn't happen. Construction of new homes by private builders is still running below previous highs.
Of the homes that are built, more than half are now purchased with the assistance of Help to Buy.
Help to Buy has been a boon to thousands of hopeful homebuyers and a windfall for stock-market investors. But it's barely scratched the surface of Britain's housing problem.
This column does not necessarily reflect the opinion of Bloomberg LP and its owners.
To contact the editor responsible for this story:
Edward Evans at eevans3@bloomberg.net