Neverending Story
Abbott Labs' Torturous Deal Saga Isn't Over Yet
The takeover is set to close next week, but the medical-device maker still has to prove it was all worth it.
By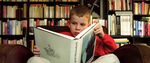 Congratulations, Abbott Labs! You've won a not-so-shiny and not-so-new takeover!
The medical-device maker this week received all the regulatory approvals necessary to proceed with its contentious purchase of test-maker Alere Inc. Abbott now expects the transaction, which will require divestitures of Alere's blood-gas and cardiac-marker testing systems, to close on Oct. 3.
So after 20 months of back and forth, several government investigations into the target and one markdown of the deal price, this process is finally (finally!) coming to an end. 
We've come a long way from Abbott CEO Miles White reportedly threatening to make life a "living hell" for Alere if it didn't let the acquirer walk away. A completed purchase -- even at the reduced price that Abbott eventually negotiated of $51 a share ($5.3 billion excluding debt) would finally end the long torture of uncertainty for Alere holders. It's also a slam dunk for Quidel Corp., which is buying some of the businesses Alere was required to divest. 1 But this whole ordeal has put an uncomfortable spotlight on Abbott's M&A strategy, and the company still has to prove this pursuit was worthwhile.
A number of Alere's regulatory woes are now behind it. On Thursday, the company disclosed a $13 million settlement with the SEC over allegations of improper revenue recognition practices at foreign subsidiaries. It also reached an agreement in principle with the Justice Department to resolve potential civil claims tied to a 2012 inspection of a San Diego facility and subpoena from the Office of Inspector General. That settlement is expected to be covered by the company's $35 million loss reserve. A DOJ investigation into sales practices and third-party dealings was closed on Friday, with the agency taking no action. 2
The last major remaining overhang is the suspension of Medicare privileges for Alere's Arriva diabetes unit after the government accused it of submitting bills for dead people. The revocation is costing Alere millions as it sends out testing supplies it can't get reimbursement for. And as long as these issues linger on, it keeps alive questions about why Abbott ignored early red flags at Alere during the due diligence process and aggressively raised its offer price then despite some concerns about regulatory matters. Why was it initially so intent on this deal?  
Even before things got so dark and twisty, analysts were skeptical about Alere's revenue growth prospects. And now given all of Alere's challenges and the divestitures required by regulators, Abbott cautioned in April that the sales and profit benefits might not be as great as initially expected. It specifically highlighted the status of Arriva as one factor that could make a difference. Abbott expects the deal to be accretive in 2018, but has declined to give any more specifics until it can start integrating Alere's business.
This deal may finally be set to close, but Abbott will still have to answer for it. 
To contact the editor responsible for this story:
Beth Williams at bewilliams@bloomberg.net
Before it's here, it's on the Bloomberg Terminal.
LEARN MORE