Carried Away
Heeding Private Equity's Siren Song
The industry's allure is heavily tied to lucrative performance fees that get generous tax treatment.
By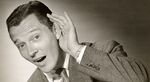 GOLDMAN SACHS GROUP INC
-2.73
At Closing, February 20st
Watch out, Goldman Sachs. The barbarians are approaching your gate. 
Private equity firms are kicking off recruiting efforts earlier than ever and, as detailed Friday by Bloomberg News, some of their prime targets are the top-rated new junior bankers at places like Goldman Sachs Groups Inc. and Morgan Stanley. Poaching them for positions that don't start for another two years shouldn't be a problem.
At buyout firms, young financiers can learn valuable skills, such as how to manage companies and improve them -- so it's no wonder these jobs have high appeal. But there's an even more fundamental motivator: For those with money on their minds, private equity offers the chance to earn some of the biggest paychecks in the finance industry. 
The reason is carried interest, or carry as it's more commonly known, which essentially is the share of performance fees that executives get to pocket themselves in exchange for managing companies and other investments. Carry -- and the generous tax treatment it receives -- has helped make multi-billionaires out of the industry's pioneers:
While carry can also be earned in other alternative asset classes like venture capital, hedge funds and real estate, private equity arguably offers the easiest access to it (and the others tend to have less formal associate recruitment programs).
It's generally calculated as 20 percent of profits and can only be earned once a fund's annual returns exceeds a predetermined level, which can range by fund but is usually around 8 percent. And just how lucrative can it be? According to a Gadfly analysis, an executive who oversees six funds that are both sizable and successful during his or her career may earn more than $600 million. 1
Not everyone will have this degree of success, of course, but that extra earnings potential is a powerful incentive. The payoff comes on top of annual salaries and bonuses, which are in the neighborhood of what they'd otherwise earn in investment banking.
The ongoing sweetener is the tax break associated with carried interest -- because it's currently classified as a long-term capital gain, the earnings are taxed at a rate that can be far lower than what these executives would otherwise have to pay on their income. While that loophole was previously been singled out by President Donald Trump's administration, Treasury Secretary Steven Mnuchin last month suggested it's likely to remain for firms that create jobs. To me, that indicates private equity lobbyists are winning the battle for the time being.
Even if the tax break is scrapped, that's unlikely to cause dealmakers to flee for greener pastures. In finance, it doesn't get much greener than this.
To contact the editor responsible for this story:
Beth Williams at bewilliams@bloomberg.net
Before it's here, it's on the Bloomberg Terminal.
LEARN MORE