Pity the benchmark 10-year German government bond. Its yield has pursued a random walk this year, buffeted lower and higher and lower and higher and lower again as expectations have waxed and waned about the European Central Bank's quantitative easing plans.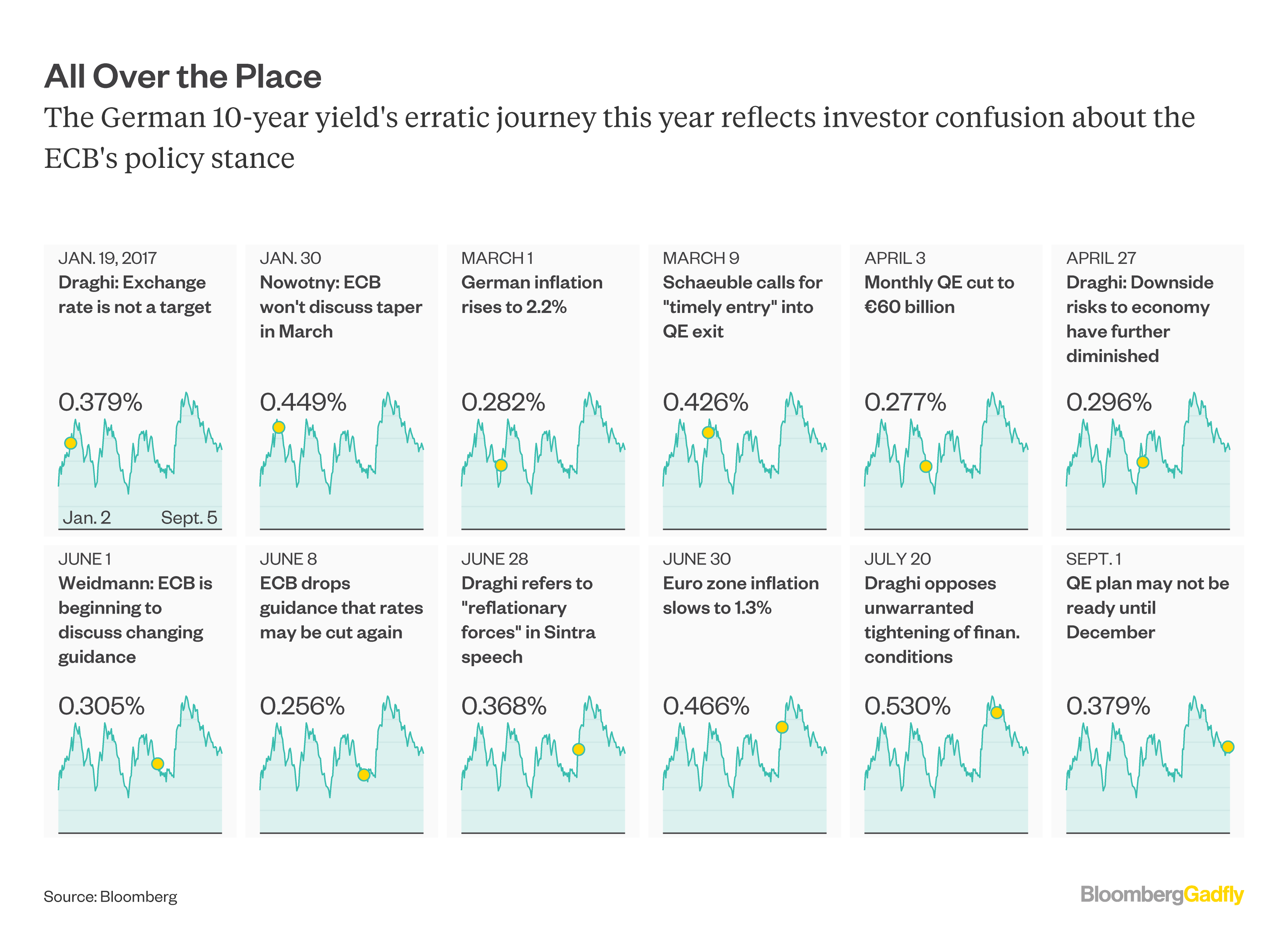 By contrast to the erratic journey of the bund yield, the path of its equity-market equivalent has been straightforward. The Stoxx Europe 600 index marched higher for the first half of the year as the euro zone economy rebounded, gaining almost 10 percent by May. It's since declined by about 6 percent on concern the surging euro will crimp exports and company profits.
The currency move also makes it even harder for the central bank to meet its 2 percent inflation target. Consumer prices rose by 1.3 percent in July; at Thursday's press conference, the central bank is likely to reduce its 2018 forecast from the 1.3 percent it currently predicts.
The euro's surge -- it's up by 13 percent against the dollar this year -- also helps explain the capriciousness of the German bond, and why its yield is currently about half of where economists have consistently predicted it will end 2017.
There's absolutely no certainty that ECB President Mario Draghi will take this week's opportunity to reveal the bank's strategy for easing its foot off the QE accelerator, with the euro zone poised to post its best economic performance for a decade this year.
He may demur until the bank's October policy meeting; whatever the falling leaves outside say about the season, his promise to come clean "in the autumn" gives him just enough wiggle room to delay a month. But the complexity of QE might mean it takes until December for plans to be finalized, as my Bloomberg News colleagues Jana Randow and Carolyn Look reported late last week.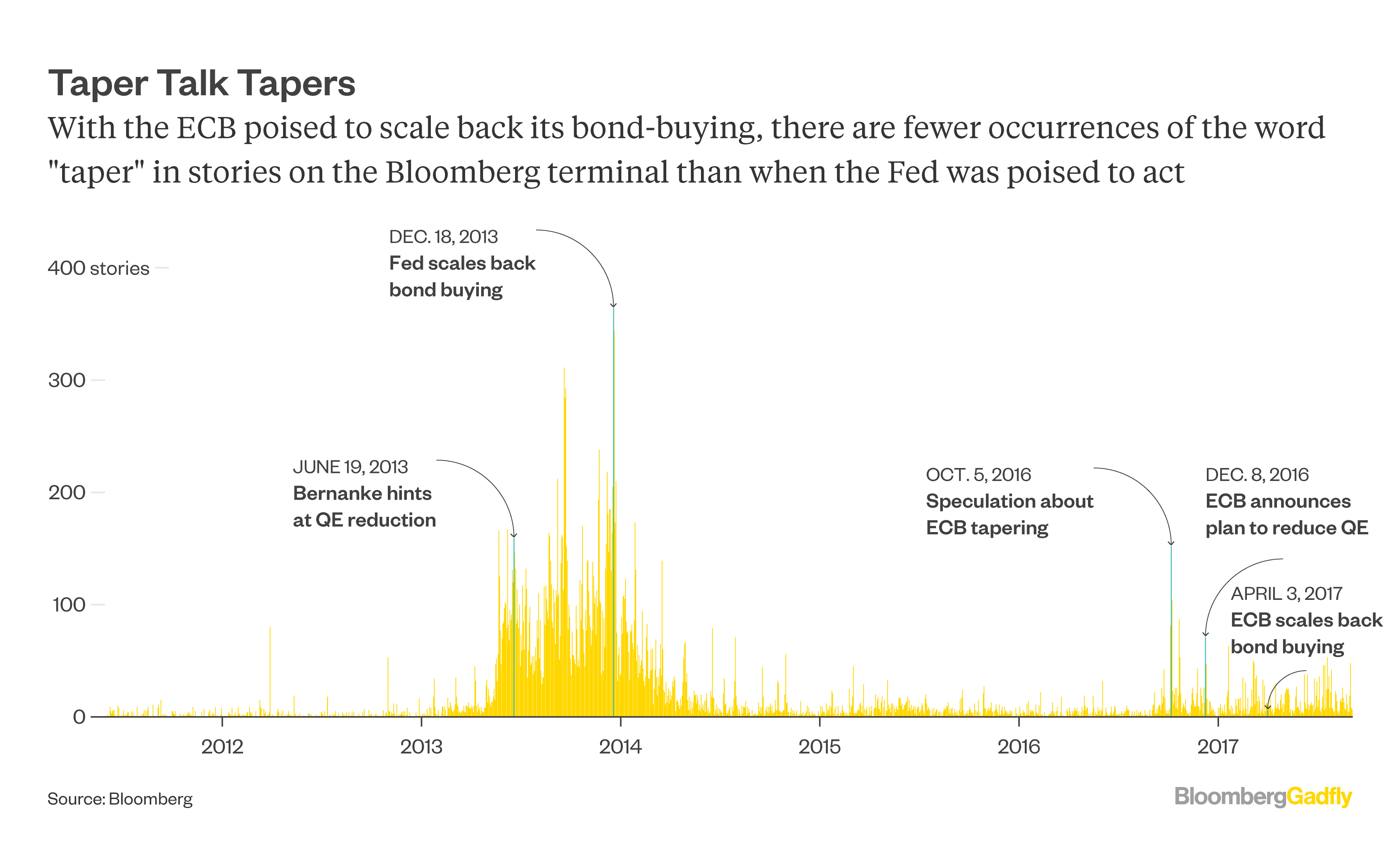 The longer Draghi keeps the market on tenterhooks about relaxing QE, the more likely a renewed taper tantrum becomes. He should put traders and investors out of their collective misery, and deliver some clarity on at least what the parameters are for a QE exit. Silence isn't always golden.
This column does not necessarily reflect the opinion of Bloomberg LP and its owners.
To contact the editor responsible for this story:
Jennifer Ryan at jryan13@bloomberg.net