Face Lift
Coty's Beauty Is on the Inside
Shareholders who've been patient until now may be rewarded for staying the course a little longer.
By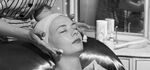 By now it's clear that Coty Inc. paid too much for CoverGirl and the other beauty brands it bought from Procter & Gamble Co. last year, and that has investors understandably concerned. But at the risk of trying their patience further, turnarounds can take time and this one may be worth it the end.
Coty's fiscal year wrapped up June 30 and it wasn't pretty. The company reported Tuesday that its new consumer-beauty division -- now home to CoverGirl cosmetics and Clairol hair dye, among other brands -- suffered a 10 percent organic decline in revenue during the year. That's troubling given that it's now Coty's largest business, the other two being luxury fragrances and skin care and salon hair-and-nail products. 
Already the most beaten down consumer-staples company in the S&P 500 index, Coty shares tumbled further Tuesday. Disappointing, yes, but the results also aren't entirely surprising.
In February I detailed why Coty's transformation wouldn't be easy-breezy, as it was taking on brands that were neglected by their previous owner, the sprawling conglomerate that is P&G. And because the deal took more than a year to close, that just allowed more time for the brands to fade and cede shelf space. 
Even so, Coty is a more suitable owner for these brands, and CEO Camillo Pane has detailed what I think are smart ideas for how to rejuvenate them. For example, later this fiscal year Coty plans to give CoverGirl and Max Factor a much-needed packaging refresh. Jumping on cosmetic trends more quickly is another key goal. Pane also wants to shake up what's been a very stagnant hair-care category via changes for Clairol. They're such obvious fixes that could yield much better results in the future. 
Coty still has a ways to go to achieve its long-term profitability goals. But investors who've been patient until now may well be rewarded for staying the course a little longer. 
To contact the editor responsible for this story:
Beth Williams at bewilliams@bloomberg.net
Before it's here, it's on the Bloomberg Terminal.
LEARN MORE