Under pressure from an investor, ConvaTec Group Plc appointed two women as non-executive directors to its board on Monday, bringing the total to three. When the medical products company joined the FTSE 100 last year, it was the first in the index to have an all-male board since June 2014.
Women represent less than a third of the company's board members, so it's still not exactly a gender-equality success story. Nor, for that matter, is the FTSE. 
The chart below shows the share of women throughout the corporate hierarchy for each member of the index. The imbalance is severe.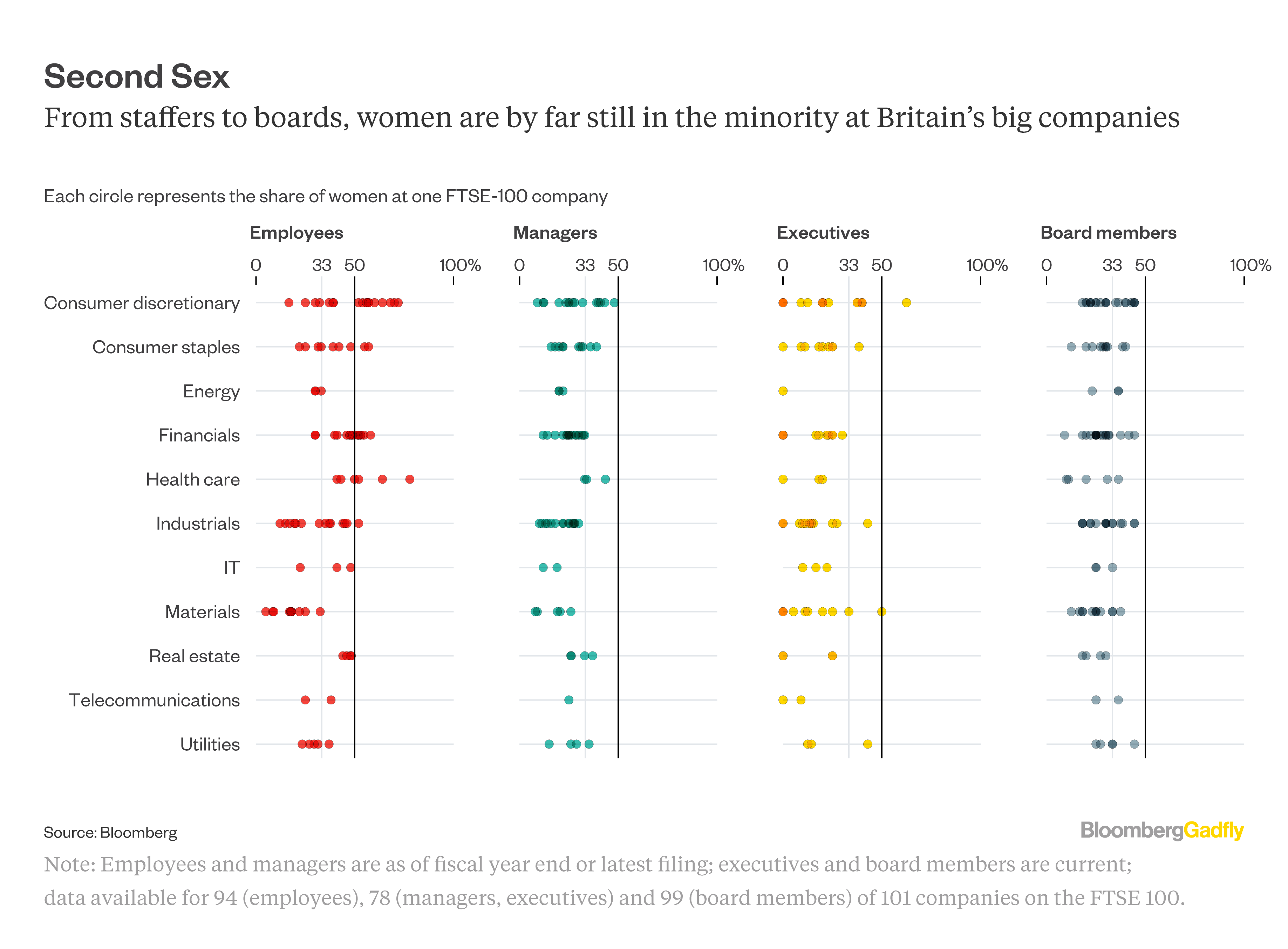 A U.K. government review published in November recommended that FTSE-100 companies should have at least one-third of executive pipeline positions filled by women by 2020. There's clearly still a long way to go. 
This column does not necessarily reflect the opinion of Bloomberg LP and its owners.
To contact the editor responsible for this story:
Jennifer Ryan at jryan13@bloomberg.net