Jekyll and Hyde
The Strange Case of Rolls-Royce
The strange case of an engineering giant's earnings.
By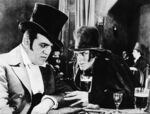 Rolls-Royce Plc has a split personality.
On the one hand, cost control, productivity and working capital management at the British aircraft engine maker have all improved under new boss Warren East. But if you look under the hood a much less attractive picture confronts you, one that Rolls-Royce's peculiar accounting practices concealed but which the company is now exposing more to the light. 
Tuesday's earnings update brought another reminder of the big disconnect between reported profit and cash flow. The balance sheet also remains far less robust than one might wish from a large aerospace manufacturer -- not that equity investors seem to care.
True, underlying profit more than doubled to more than 200 million pounds ($264 million) in the first six months of 2017. 1  That prompted a 10 percent jump in the stock, bringing this year's gains to an extraordinary 46 percent.
But if you include the fine Rolls-Royce paid to settle bribery allegations, plus the dividend outlay, it suffered a 700 million pound cash outflow over the past six months. One big reason: it costs the company more to build new aircraft engines than it recoups at first by selling them. 2  Plus its capital spending and research & development budget remain high. 
Investors cling to the hope that cash flow will rebound to about 1 billion pounds annually by the end of the decade. But Rolls-Royce seems to have become more circumspect about exactly when that will happen. 3 And no wonder. Its marine division, which depends on offshore oil and gas demand, is in the doldrums. Elsewhere, the cost of servicing some of its Trent 1000 engines is higher than anticipated as parts wear out too quickly. 
Rolls-Royce is now busy ramping up production of its new XWB engine, made for the wide-bodied Airbus A350. Investors seem to be anticipating everything going to plan.
It better, because Rolls-Royce's finances remain pretty weak. Back in February, it reported a 550 million pound underlying profit for 2016. But had it used the new IFRS15 accounting standard, it would have been forced to report a small net loss, according to new figures published by the company on Tuesday.
Worse, shareholder equity was negative by more than 2 billion pounds at the end of 2016, if you adjust for the upfront cash losses that Rolls-Royce makes on new engine sales. 4
And that doesn't even include about 1 billion pounds of operating lease obligations that the company will have to bring back onto the balance sheet from 2019 under another accounting change (IFRS 16). Meanwhile, net debt has ballooned to more than 900 million pounds because of this year's cash outflow.
It's good that Rolls-Royce is becoming much more transparent about its finances. But until the cash flow shows real signs of improvement, that share price depends on a wing and prayer.
To contact the editor responsible for this story:
James Boxell at jboxell@bloomberg.net
Before it's here, it's on the Bloomberg Terminal.
LEARN MORE