The Bank of England is doubling down on experimental central banking -- and that can keep the gilt market from getting into knots about a rate hike.
Alex Brazier, a member of the bank's Financial Policy Committee, spoke Monday at the aptly named Institute for Risk and Uncertainty at the University of Liverpool. He warned that U.K. lenders may be slipping into a "spiral of complacency" with easier credit standards, and if this gets out of hand the whole financial system may suffer. 
Braizer's laying down the academic framework for the BOE to extend its new financial stability toolkit, treading a path laid by the recent Financial Stability report and speeches from Governor Mark Carney and other bank officials. They're keen to address specific credit bubbles with laser-like precision rather than the traditional sledgehammer of just hiking interest rates.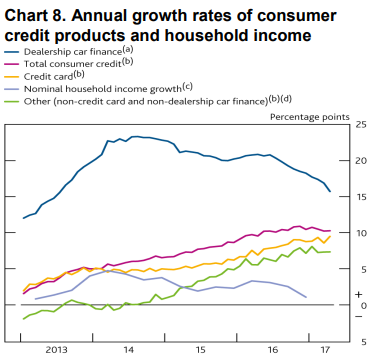 But Carney needs to work fast to show credit measures can work more effectively than standard monetary policy. The Monetary Policy Committee meets next week, and some members have been making noises about hiking rates, if not voting for it outright. Certainly gilt investors have been more on edge since the global winds shifted toward undoing years of record-low borrowing costs. 
Gilt yields jumped as Carney joined in what seemed to be a co-ordinated global central bank attempt to warn that post-crisis stimulus measures were approaching their sell-by date. During July rate-hike fears have ebbed as both growth and inflation data has been weaker -- but just partly. Investors now look to be in a holding pattern until Carney and his colleagues make clear whether the U.K. central bank officials really will tighten policy instead of just talk about it. That makes perfect sense.
An unexpectedly weaker inflation number for June adds to the case for the MPC to hold fast on rates. With anemic wage growth sapping consumer spending power, it's hardly the time to subject the whole economy to a rate hike. Better to get individual pockets of risk back in check before yanking on the handbrake of the whole convoy. There is no point having these tools and not using them.
The bank's Financial Policy Committee has already raised banks' capital requirements and asked home loan providers to ensure that borrowers can still afford repayments if mortgage rates were to rise to 3 percentage points above standard variable rates. 
But clearly officials are still worried. Brazier has joined Carney and the Financial Conduct Authority in noting risks from a jump in auto loans -- they're up 15 percent from last year.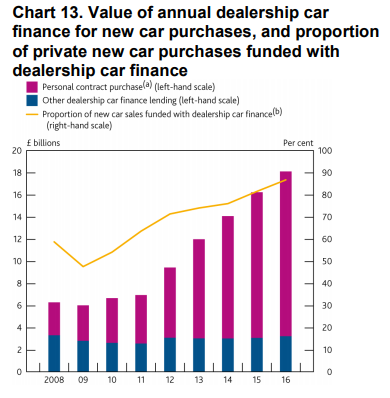 He's also worried about some terms on offer from credit card companies and home-loan providers.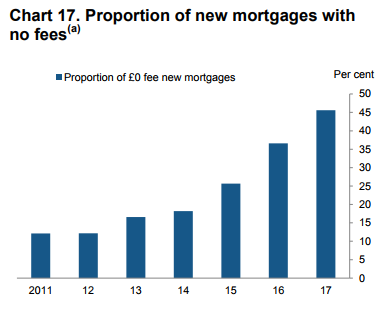 So it's easy to see how the FPC, which next meets in September, might be minded to take further action. 
The MPC also has another trick up its sleeve. The panel could well withdraw the Term Funding Scheme, which was part of the comprehensive easing package that the bank introduced last August in response to the Brexit referendum vote.
The TFS now stands at 55 billion pounds ($71.7 billion) and was designed to reinforce the transmission of central bank rate reductions to interest rates charged in the real economy. It particularly helped challenger banks to compete on a level playing field with the major high street banks. But conditions have calmed down considerably since then, and it looks like the time to withdraw this program has come.
This adds up to more room for the BOE to delay tightening monetary policy by raising its key interest rate. And that means the sterling government bond market can take a deep breath. 
This column does not necessarily reflect the opinion of Bloomberg LP and its owners.
To contact the editor responsible for this story:
Jennifer Ryan at jryan13@bloomberg.net