Keeping Up Appearances
S&P's Big Foxconn Ratings Favor
An upgrade to Sharp's credit score is just the ammunition governors need.
By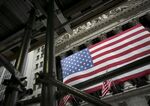 SHARP CORP
-15.00
At Closing, March 22nd
SOFTBANK GROUP CORP
-51.00
At Closing, March 22nd
A two-notch increase in Sharp Corp.'s credit rating is the kind of kudos Foxconn Technology Group deserves for turning around the ailing Japanese electronics company.
Standard & Poor's late on Friday raised Sharp to B+, still in the speculative-grade category, but its highest rating for the company in four years, 1 and ahead of SoftBank Group Corp. and Sony Corp.
In reality, this development will probably have little impact on the pricing of Sharp's debt. Fixed-income markets have already spoken, and investors demand a 292-basis-point spread above the sovereign to hold Sharp's yen bonds due 2019, down from north of 2,290 basis points in October 2012.
The move does have two other important implications for Sharp and Foxconn, however.
Successfully turning around a Japanese icon that was teetering on the brink of disaster strengthens Foxconn Chairman Terry Gou's hand in arguing that he should do the same for other struggling companies, notably Toshiba Corp.
I've argued before that Foxconn has one of the strongest cases for taking over Toshiba, yet pride and nationalism look set to win with a private-equity consortium led by Innovation Network Corp. of Japan chosen last month as the favored bidder for its beleaguered chip unit.
Gou has said publicly that this battle isn't over and that he remains confident of landing the deal. While I wouldn't count him out just yet, such a bold pronouncement sounds more like the braggadocio we often simply call "Terry Talk."
There is another arena where this S&P upgrade could come in handy, though, and that's across the Pacific.
Foxconn is currently scouting for locations to set up a U.S. factory and is considering six states in which to make all or parts of its flat-panel displays.
A chief consideration is what incentives local governments will give. Foxconn never opens a factory without first going through a checklist of items that include tax breaks, cheap land, subsidized utilities, and government-funded infrastructure.
Landing Foxconn would be a great coup for whichever state governor manages the feat, but the attached concessions may require approval from local legislators and financial controllers.
Each state will be looking closely at Nevada.
Faraday Future, the electric-vehicle startup backed by LeEco founder Jia Yueting, chose Nevada for the company's planned $1 billion U.S. factory in late 2015. Most authorities were on board but treasurer Dan Schwartz balked at the idea of issuing $120 million in bonds to help fund the infrastructure needed to support a plan he worried was unfeasible. That concern proved prescient, with Faraday earlier this month halting plans amid financial problems at the LeEco empire.
The S&P debt upgrade at Sharp, likely to be Foxconn's vehicle for U.S. investment, is just the line Gou needs on his resume to aid state governors in their argument to legislators and treasurers.
Gou can also point out that Sharp's turnaround didn't merely come from job cuts. Management is forecasting a strong uptick in sales -- including a 22 percent rise this year -- a claim emboldened by Sharp's first revenue growth in almost three years coming under Foxconn-appointed President Tai Jeng-wu, the same man leading the Taiwanese company's hunt for a U.S. location.
Gou has said previously that Foxconn will decide by the end of this month which three U.S. states he'll choose. As he trades them off against each other, S&P just made the decision for politicians a little easier.
To contact the editor responsible for this story:
Katrina Nicholas at knicholas2@bloomberg.net
Before it's here, it's on the Bloomberg Terminal.
LEARN MORE