Storage Solution
At GLP, All's Well That Pays Well
Pressure from Singapore's sovereign fund to unlock value at China's leading warehouse operator bore fruit.
By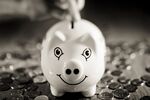 The biggest private equity-backed takeover in Asia made up in outcome what it may have lacked in process or participation.
After months of looking and seeing and complaining about how little information management was sharing, Warburg Pincus LLC made a highly conditional offer for Singapore's Global Logistic Properties Ltd., while Blackstone Group LP retreated, saying it might buy some assets from the winner, according to Bloomberg News.
Oddly for a world in which buyout funds are awash with excess cash, the only definitive bid for the warehouse operator came from the consortium put together by its chief executive, though at $11.6 billion, the price proposed by co-founder Ming Mei and his associates is not ungenerous.
The S$3.38-per-share ($2.46) management buyout is a 25 percent premium to the last traded price, 1  which in turn is 52 percent higher than when prospective suitors first started circling last November.
That's decent, considering the stock had bled continuously for three years prior. Were it not for GIC Pte.'s prodding, which prompted the GLP board to start looking for options, the shares might still be in the doghouse. (The Singaporean sovereign wealth fund, which had, during the 2008 financial crisis, helped Mei and his Prologis Inc. colleagues acquire Chinese and Japanese warehouses in a fire sale by their then employer, owns about 37 percent of GLP.)
The bid values the enterprise at 34 times Ebitda. That's a tad lower than the EV-to-Ebitda multiple of 36 for Prologis's $17 billion acquisition of AMB Property Corp.'s distribution facilities in 22 countries. Although both transactions are for roughly 600 million square feet of warehousing space, the 2011 deal was before the e-commerce revolution, particularly in China, where GLP is the market leader.
The winning consortium, which includes China Vanke Co. as well as private equity firms Hillhouse Capital Management and Hopu Investment Management, was thinned down a little after Ping An Insurance Group Co. decided not to join. That should be a matter of some satisfaction to shareholders: If at least one buyer thinks the price tag is too stiff, then the offer must be at least halfway fair.
It's also encouraging that the deal, which will lead to a delisting in Singapore, has no financing ties to the mainland: Beijing's shifting stance on whether to allow capital to leave the country for overseas M&A could have proven problematic. 
Still, investors who bought shares in GLP's initial public offer in 2010 could legitimately ask why management, so gung-ho about the business now, failed to create more value in its seven-year life as a public company. The firm's innovative strategy of pushing out warehouses into unlisted funds and earning a recurring income from managing them has undoubtedly kept its debt levels under control. But the asset-light approach has also pushed returns lower than they would have been with more leverage.
For Vanke, one of the People's Republic's largest residential developers, and other members of the buyers' club, the attraction might be precisely that: They may be able to soup up returns on equity with more debt. Eventually, GLP shares could resurface in China or Hong Kong. Or, as Gadfly has argued previously, a better idea may be to list the real estate as investment trusts, and let investors directly receive a share of the income from the ultimate assets: the warehouses.
To contact the editor responsible for this story:
Katrina Nicholas at knicholas2@bloomberg.net
Before it's here, it's on the Bloomberg Terminal.
LEARN MORE