New Age
NRG Ditches the Old and Embraces ... the Old
Its asset-sale plan is the latest sign merchant power's wild days are behind it.
By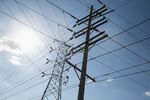 NRG ENERGY INC
+0.04
As of 2:05 PM EDT
NRG YIELD INC-CLASS A
-0.22
As of 2:04 PM EDT
Back in February, Mauricio Gutierrez, the CEO of NRG Energy Inc., declared his company's old business model obsolete. On Wednesday, those words were put into action.
In fact, the merchant generator's transformation plan -- put together at the no-doubt gentle prodding of Elliott Management -- didn't just consign the old model to history, it also put the final nail in the coffin of the alternative, green-tinged strategy championed by Gutierrez's predecessor David Crane that ultimately led to his ouster.
Listed merchant generators used to lever up, buy assets and ride the cycle of electricity prices (read: natural gas prices). The collapse in gas prices due to the shale boom, along with the flat-lining of U.S. electricity demand and the pressure put on wholesale prices by renewable sources such as wind and solar power, made that untenable. Crane attempted to pivot NRG away from its coal-heavy business toward renewable and distributed power, but Wall Street ultimately lost patience.
Then, in January, Elliott showed up.
One strategic review later, NRG Energy is stripping back big time. Besides cutting operating costs, it also aims to sell off a slew of assets -- including somewhere between a half and all of its remaining stake in NRG Yield Inc., the subsidiary it listed separately four years ago as a source of cheap financing for contracted, mostly renewable power projects. By the time the smoke clears, NRG Energy will have essentially reverted back to being primarily a wholesale and retail electricity business in Texas, with some other assets scattered around the Northeast and maybe California. Renewable energy will be left to those enjoying a more apt (read: lower) cost of capital, such as infrastructure funds.
The overriding objective, as you might expect given Elliott's involvement, is to squeeze the business for cash.
NRG aims to realize $2.5-$4 billion of proceeds from disposals, while shedding almost $9 billion of debt. The exact level of proceeds depends largely on how much of the NRG Yield stake it sells. Given that all the numbers in Wednesday's presentation were predicated on a full exit, and that this would also offer the cleanest way of addressing the complications the subsidiary presents in valuing NRG's stock, I'm guessing the plan errs toward that.
The disposals take about $1.8 billion of NRG's expected 2017 Ebitda of $2.8 billion with them. But the company expects cost savings and other margin improvements to offset roughly half that loss, and it guided toward 2020 Ebitda of $1.85 billion and net debt of $6 billion. Crucially, the company also projects it will generate an extra $6.3 billion of excess cash by then, too.
That cash is what really matters here.
Assume NRG hits its targets. On a standard multiple of 7 times, that 2020 Ebitda figure implies an enterprise value of $13 billion. Take off $6 billion of net debt to leave equity of $7 billion, and then add the $6.3 billion of excess cash. Altogether, that's almost $42 per share. Discount it back at 15 percent, and that leaves a price of almost $26 per share.
Prior to the update, the stock was at $16.30, and by lunchtime on Wednesday, it was up to about $19.50. Clearly, investors think those projections for cost savings, free cash flow and disposals are a tad heroic.
Assuming, instead, that disposals net just $3.25 billion -- the midpoint of guidance -- my back-of-the-envelope math suggests the current price implies investors think NRG will realize only about 75 percent of its targets on margin improvements, working capital savings and free cash flow from the underlying business.
What these numbers don't capture, though, is what NRG does with that excess cash.
The bulk of it is expected to be in the door by the end of 2018, and it's unlikely to just sit in a bank account. NRG could use it to buy more assets or just buy back its own shares (another Activist 101 play). On the latter, it is worth bearing in mind that, if you assume 75 percent success and the mid-point on disposals, on my math NRG still ends 2020 with $4.9 billion -- enough to buy back 80 percent of its shares at the current price. Play around with those assumptions and you can end up with some wild implied valuations:
So much for the spreadsheets.
The bigger point is that, assuming some success, NRG would emerge with a lighter debt load, cleaner valuation and a more focused business in Texas. In that respect, it would more closely resemble Vistra Energy Corp., the power business in Texas that emerged recently from the TXU/Energy Future Holdings bankruptcy and is clearly the strongest of the listed merchant generators and a likely consolidator. Before we get carried away, it should be pointed out that NRG's core generation portfolio definitely isn't the equal of Vistra's.
Even so, a more focused business that hedges wholesale power exposure with a steadier retail electricity business and a smaller balance sheet is clearly the model around which this industry is now coalescing.
Like Vistra, the new NRG will likely pick up some generation and even retail businesses as and when the opportunity arises. Those opportunities, though, will tend to require distress on the part of others also struggling in a world of structurally low gas prices, flat demand and encroaching renewable energy.
If, on the other hand, a cyclical upswing in gas prices lifts all boats, then NRG can use the extra cash flow to buy back its own stock. Judging from Wednesday's presentation, growth is very much a secondary consideration at this point. And NRG, minus its yieldco, will become much more of a yield stock anyway. 
In the merchant-power business' wild days, it was all about leverage to the cycle. Now, it's all about being sensible with your savings and making your own luck when you can. I guess that's what happens when you get old.
To contact the editor responsible for this story:
Mark Gongloff at mgongloff1@bloomberg.net
Before it's here, it's on the Bloomberg Terminal.
LEARN MORE