distress call
China Unicom's Ivory Tower
Wireless masts may not deliver the bonanza that investors are expecting.
By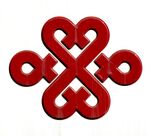 China Unicom (Hong Kong) Ltd.'s painful 4 percent tumble on Wednesday is a crude reminder of the dangers of trading on reform hopes.
The catalyst for the stock's biggest drop in more than two months was a harsh, two-step downgrade from Morgan Stanley to the equivalent of a "sell" rating. The U.S. bank is betting that the smallest of China's three main mobile operators won't be able to disclose fresh developments on its plan to increase the role of private investors by the time it reports quarterly results on Aug. 14.  As a result, investors will shift their focus back to earnings, which are likely to disappoint, Morgan Stanley says.
Unicom had rallied 25 percent this year before Wednesday's setback, while China Mobile Ltd. was little changed and China Telecom Corp. rose less than 3 percent. Buoyed by the impending $10 billion IPO of China Tower Corp., Unicom features among the top 30 percent of globally crowded stock trades identified by quantitative analysts at Bernstein Research.
It's not hard to see that Unicom has the largest upside if China Tower, set up to hold the wireless infrastructure assets of the phone-company trio, does manage to go public by year-end. It has the smallest market cap among the three major carriers but its stake in the tower company is equal to China Telecom's.
Still, Unicom investors would be wise not to get too enamored of the IPO, since it's unclear whether China Tower can achieve a decent valuation. While it's China's monopoly tower asset operator, the company hardly has monopoly power. Its customers, after all, are also its owners.
An additional drawback is the limited potential for growth. China is already littered with telecom towers. Any additional expansion is likely to happen in the sparsely populated rural areas, where China Mobile dominates. Just as Sprint Corp. and T-Mobile US Inc. won't go after the rural strongholds of AT&T Inc. and Verizon Communications Inc., the much smaller Unicom and Telecom won't challenge the market leader in these regions.
So how much revenue growth is there really for China Tower? There's been talk in the market that the company may be tempted to invest in other infrastructure assets, such as recharging stations for electric cars, but investors aren't keen.
For now, Bernstein analyst Chris Lane estimates that China Tower may be valued at 273 billion yuan ($40 billion), well below the 500 billion yuan that might be expected if the business achieved the same enterprise value to Ebitda multiple as India's Bharti Infratel Ltd. That implies the stake would be worth only HK$2.50 per share to Unicom.
China Unicom has a second rabbit in its hat. Last October, it said it would be a pilot for China's "state-owned enterprise mixed-ownership reform," prompting wild speculation that internet giants from Alibaba Group Holding Ltd. to Tencent Holdings Ltd. would invest in the operator. As Gadfly has argued, extra investment could help Unicom go head-to-head with China Mobile in the race for spectrum, bandwidth and coverage, while the expertise of the internet companies could also help it develop innovative services.
However, Morgan Stanley is highly skeptical of the mixed-reform agenda. Contrary to market expectations, cable operator China Broadcasting Network is unlikely to become a strategic partner, denying Unicom access to spectrum that could help it narrow the gap with China Mobile as 5G approaches. Meanwhile, on the earnings front, Unicom is clearly underperforming China Telecom. 
The day of reckoning may be coming soon for Unicom.
To contact the editor responsible for this story:
Matthew Brooker at mbrooker1@bloomberg.net
Before it's here, it's on the Bloomberg Terminal.
LEARN MORE