Unfashionably Late
Celgene is Tardy to This Cancer-Drug Party
Its licensing deal with a Chinese biotech pays too much for so little chance of success.
By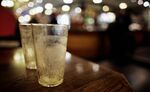 For once, Celgene Corp. is late to the party. 
Celgene's frequent and aggressive pursuit of partnerships with other companies is one of its hallmarks. It's helped power the biotech to a $100 billion market cap from near $30 billion five years ago. But its latest deal, announced Wednesday evening -- a potential billion-dollar-plus tie-up with BeiGene Ltd. of China, to access an immune-boosting cancer drug candidate -- won't do much to enhance its dealmaking reputation.   
It makes sense that Celgene would want a part of the market for these medicines, known as PD-1/L1 inhibitors. Led by Opdivo from Bristol-Myers Squibb Co. and Keytruda from Merck & Co Inc., these drugs are being used in a growing array of cancers and are expected to produce more than $8 billion in sales this year. BeiGene's medicine is one of several trying to follow the current market leaders. 
And the deal fits Celgene's ambitious reputation. Between 2013 and 2016, it committed more cash to licensing deals than any biopharma company except for Sanofi, according to Bloomberg Intelligence data, despite having a much smaller revenue base. These deals are usually for earlier-stage assets and structured with an upfront payment and future milestone payments contingent on scientific, regulatory, or sales achievements.
Not all of these bets succeed. But the strategy has rewarded Celgene with a broad and interesting pipeline of medicines, a buoyant sales outlook, and a rich valuation relative to its big biotech peers. Analysts expect Celgene sales to grow nearly 18 percent this year. In contrast, analysts expect Biogen Inc. and Amgen Inc. sales to be flat or shrink this year and Gilead Sciences Inc.'s to fall nearly 20 percent. 
A counter-narrative is that Celgene has its fingers in too many pies and is not being super-careful with its cash. This deal fits that narrative, too. It consists of a $263 million upfront payment, and as much as $980 million in milestone payments.
Other recent licensing deals with Chinese biotechs -- which have a spotty record of getting drugs to market -- have come at a far lower price tag. There's a conveniently direct comparison: Incyte Corp.'s 2015 deal with Jiangsu Hengrui for a drug in this same class. Celgene's latest deal is much more expensive, even before taking into account its $150 million equity investment in BeiGene, or the fact that Celgene is transferring its Chinese operations and several drug licenses to the smaller firm. 
And Incyte's deal came before the PD-1/L1 market became extremely crowded. There were only two of these medicines approved in 2015; there are now five. With more of these drugs competing for the same treatments, price competition can't help but follow. 
BeiGene's medicine won't help that -- though it could  be years before it even joins the fray. It won't start final-stage trials for U.S. approval until 2018. BeiGene's drug may prove superior to those currently on the market. But it will have to meet a very high bar to overcome entrenched competitors, and it is one of a number of second-wave PD-1/L1s set to further swamp the market.
Celgene presumably has its eyes on the next phase of this market -- combining PD-1/L1 drugs with other medicines in the hope of boosting their effectiveness. But even here it will be playing catch-up. There are hundreds of combination trials already in progress, to the point where investors are worried companies are doing the scientific equivalent of throwing spaghetti at a wall.
And Celgene just got a harsh reminder that combos aren't easy: The FDA on Wednesday halted three trials testing two of its blood-cancer drugs with Merck's Keytruda after several deaths.
Celgene is clearly willing to pay a premium for the potential of this drug. But it's paying too much for a small chance at success. 
Update: An earlier version of this column transposed deal structure terms in the "Paying Up" chart. 
To contact the editor responsible for this story:
Mark Gongloff at mgongloff1@bloomberg.net
Before it's here, it's on the Bloomberg Terminal.
LEARN MORE