Worldpay Takeover
JPMorgan's Welcome Snub
Decision against a bid cuts a frothy valuation down to size.
By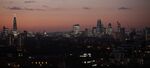 After a brief moment of exuberance, reality is setting in for Worldpay Group Plc.
Almost $1 billion was wiped off the British payments firm's market value on Wednesday after JPMorgan Chase & Co. decided against making a takeover offer. The decision leaves the field clear for Vantiv Inc.'s friendly bid -- and killed investors' hopes for a battle.
That's a good thing. At almost 30 times forward earnings, Worldpay's lofty valuation was running ahead of the cost savings a transatlantic tie-up could generate, given the two companies' limited geographic overlap and difficulty integrating their different payment platforms.
Vantiv's 7.7 billion-pound ($9.9 billion) bid looks reasonable. The cash-and-stock offer is about 20 percent more than Worldpay's stock price before speculation of the bid emerged. Worldpay directors will get four seats on the board and its shareholders get to participate in the company's potential future upside.
Vantiv still faces challenges in making good on its promise to deliver what it called "substantial" cost savings in integrating Worldpay, which derives almost half its underlying profit from its domestic in-store payments business in a U.K. economy that's slowing and vulnerable to Brexit.
By offering a smaller premium than the typical 30 percent investors anticipated, Vantiv should find the deal less of a stretch. And thus far, no other bidder appears ready to dive in.
Key to delivering those savings will be a mop-up of Worldpay's relatively small presence in the U.S., where the U.K. firm's profitability is weak next to its competitors.
At about 40 percent, Vantiv's underlying profit margin in the U.S. is almost twice that of Worldpay, according to Exane BNP Paribas analysts. Cutting the British company's operating costs there would help close the gap and deliver $120 million in pretax savings, according to Barclays. Selling that as "substantial" on its own might be tough, though.
The rest depends on global e-commerce, Worldpay's other sizable business. As much as half of Vantiv's revenue comes from big chains that have struggled to compete with online retailers, one analyst told Bloomberg News.
Acquiring Worldpay is therefore a defensive move against the Amazon effect. It's easier to imagine revenue growth in this business than others, given its global reach, but it will take time.
JPMorgan's restraint may have left investors smarting -- not just those betting Worldpay would attract a bigger premium, but also those who had sent up the prices of other payments firms like Gemalto NV. But it's a helpful dose of reality for Vantiv and Worldpay as they try to wring some value out of the tie-up.
To contact the editor responsible for this story:
Edward Evans at eevans3@bloomberg.net
Before it's here, it's on the Bloomberg Terminal.
LEARN MORE