Flips and Flops
Central Banks Will Rue Their Head Fakes
Draghi and Carney are leading markets down a garden path.
By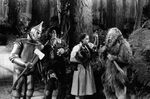 Central bank communication this week has had more flip flops than an Australian beach, but look past the head fakes and surprises for a moment. The real question is whether it makes sense for Europe and the U.K. to start taking steps toward tightening monetary policy. It doesn't -- and therein lies the peril for markets. 
It's hard to see what President Mario Draghi was trying to achieve by using the word "reflation" when the ECB is still buying 60 billion euros ($68.4 billion) of government bonds every month and the key rate is minus 40 basis points, and it's even more puzzling that unnamed officials later tried to spread a message of patience and abstinence.
Normalization from negative rates and QE needs to come with some justification, especially as Draghi has been the archest of doves among his colleagues. As the 17 billion euro bailout of two failing Italian banks was only just concluded, there is hardly a stable economic backdrop to this sudden change of emphasis. More to the point, inflation is not on track to achieve the bank's target of just below two percent anytime in the next few years.
Markets don't know what to believe. A gauge of inflation expectations, 5-year 5-year forwards, points to skepticism that entrenched inflation's coming soon. One-year Euribor futures have recently leaned slightly closer to higher rates. The euro, of course, has fully embraced a hike.
As has the pound. Bank of England Governor Mark Carney has given everyone whiplash by changing his tune, and now sees the wisdom of removing stimulus. He's in good company, joining three colleagues who are angling for tighter policy. One of them, Chief Economist Andrew Haldane, strengthened his (also newfound) hawkishness in an interview on Thursday, where he cited the need to contain cost of living increases.
The hawks need to circle back down to earth. Unless the U.K. government significantly loosens its purse strings -- something that's not on Prime Minister Theresa May's agenda at present -- the central bank's future will feature anemic wage growth, a worsening consumer outlook and the looming Brexit deadline. Now is not the right time to remove stimulus, and for Carney to suggest otherwise just a week on from his Mansion House speech, when nothing really in the world has changed, is bizarre. 
There's a harder problem both policy chiefs must address. The logical response to being told by a central bank that economic conditions are shifting firmer and that rates might subsequently have to rise is to send the currency firmer. Unfortunately for Draghi, a stronger euro is a further drag on inflation and potentially, given the fragility of domestic economic recovery, growth. For Carney, while the pound recovery can tame price gains, it also threatens to undermine demand for British exports, something that is badly needed during the painful disentanglement from Europe. 
If that's not the result they wanted, they have no one but themselves to blame -- they're both experienced central bankers and should know better. Reality is going to get the better of them.
The problem each now faces is that their words won't be backed up by action. The headwinds from a stronger currency could mean substantial difficulties in achieving deep and sustained economic growth. A reversal of these hawkish comments should be on its way. 
Draghi and Carney have linked arms with Federal Reserve Chair Janet Yellen and Bank of Canada Governor Stephen Poloz, and now the four are skipping down the yellow brick road to tighter policy together. The Europeans in that happy scene should gracefully detach themselves. 
To contact the editor responsible for this story:
Jennifer Ryan at jryan13@bloomberg.net
Before it's here, it's on the Bloomberg Terminal.
LEARN MORE