Minorities Report
No Free Lunch
Just because you can doesn't mean you should.
By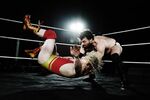 Dominant shareholders have been throwing their weight around the U.K. at the expense of minority investors. Why? Because they can. But they can expect to feel the consequences later.
Last month, British technology company Fusionex International Plc said it would de-list its stock from London's Alternative Investment Market. Investors would end up with shares in a private Malaysian company -- hard to trade, and contractually impossible for some U.K. investors to own.
The market deduced that CEO Ivan Teh would get the required 75 percent support for the proposal. He already owned a 41 percent stake, enjoyed latent support on the register, and could count on the inevitable failure of some investors to vote at company meetings.
The stock fell 63 percent as shareholders rushed for the exit. Standard Life, which had an 8 percent stake, was justifiably incensed.
This week, IP Group Plc, which aims to commercialize university science, launched a hostile low-premium bid for U.K. peer Touchstone Innovations Plc. It has the support of three big shareholders who own 58 percent of IP and 74 percent of Touchstone -- Invesco Asset Management, Woodford Investment Management and Lansdowne Partners. The attractions for these overlapping shareholders are clear: a deal creates a larger company with more liquid shares, and brings diversification to IP's overly concentrated investment portfolio.
For Touchstone's minority holders, switching into a merged IP-Touchstone is less appealing. The terms crystallize Touchstone's relative discount to IP based on net asset value -- and any gains from the target company's future products would have to be shared with IP's shareholders.
Finally, Pallinghurst Resources Ltd. is trying to buy Faberge-owner Gemfields Plc on the cheap. Despite Pallinghurst being the company's dominant shareholder, Gemfields has secured a higher offer from a unit of Chinese investment group Fosun International Ltd. This could provide salvation for minorities if its original buyer is tempted to become a seller instead.
Fusionex has needlessly made enemies in the U.K. stock market. It could have made an offer to minorities, or found private-equity investors willing to buy them out at the prevailing market price. Sure, there would have been costs -- but it would have preserved Teh's reputation in London.
He will likely have to choose another jurisdiction if he wants to return Fusionex to the market in future. Even then, potential advisers and new investors will unearth the treatment of minority investors in their due diligence and ask questions.
As for IP, it could have structured an offer to give minorities some compensation for being forced into a takeover.
With regulators' approval, it might have been able to make two offers, one at a small premium in ordinary shares and one in shares with, say, a two-year lock-up. There are precedents.
Assured of getting the benefits of the deal as existing IP shareholders, Invesco, Woodford and Lansdowne could have volunteered to take the restricted shares, leaving the premium offer for the minorities. This would have avoided the risk of distraction and strife that arises in the current hostile situation.
Such a tactic would also have preserved the moral high ground -- useful if these investors find themselves fighting as minorities themselves in another situation.
Big investors can always try and ride roughshod over minorities. But there are often other ways to secure their ends, and it may pay to pursue them.
To contact the author of this story:
Chris Hughes in London at chughes89@bloomberg.net
To contact the editor responsible for this story:
Edward Evans at eevans3@bloomberg.net
Before it's here, it's on the Bloomberg Terminal.
LEARN MORE