Does Not Compute
A GE Breakup? Not So Fast
Its bet on industrial software and 3D printing gives the company's conglomerate structure fresh justification.
By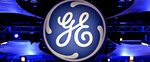 GENERAL ELECTRIC CO
+0.03
At Closing, May 22nd
Jeff Immelt may be stepping down as GE's CEO, but his digital legacy at the industrial giant will linger on. That makes a breakup less tenable. 
Immelt's successor, John Flannery, said he plans to review the General Electric Co. empire he's inheriting, fueling speculation that the $240 billion company is headed for a major slimdown. The argument is that simple, more focused companies are just better. Some manufacturing conglomerates should take that to heart. But what hasn't been fully appreciated by GE breakup enthusiasts -- myself included -- is how much its digital efforts have changed the equation and given its structure fresh justification. 
Immelt has long sought to characterize his investments in industrial software and additive manufacturing as crowning achievements, noting colorfully in December those efforts made a "shitload more sense" than the numbers-driven Six Sigma business-management strategy promoted by predecessor Jack Welch. There's reason to think Flannery feels the same. Asked last week how the digital push might fare amid the breakup talk, he pointed to his experience running GE Healthcare. That business has been able to make significant progress in digital by "riding on the back of the GE company investment" and "you should expect to see more of the same," Flannery said.
I think we can give Flannery a half a second to adjust to his new role (which isn't effective until August), but reading between the lines, such commentary doesn't bode well for GE watchers salivating at the idea of a health-care spinoff or a more significant split that would see each of is individual businesses stand alone. What's implied is that being a conglomerate helps GE go digital -- and vice versa. 
GE's digital aspirations aren't only about making its factories and products run more efficiently, but selling software that allows customers to make whatever equipment they've got  -- GE or otherwise -- work better, too. Its ability to do that depends heavily on the breadth of its industrial expertise, its ability to share technologies across different businesses and the significant amount of firepower it's been willing to direct toward this endeavor. 1  The digital business wouldn't be nearly as strong if all the pieces had to fend for -- and finance -- themselves.
At a conference in Berlin last week to tout its Predix industrial software platform, GE announced several products including Avitas Systems, a new venture that will use drones and data analytics to more effectively conduct machinery inspections in volatile areas. The project is being launched by the company's start-up investing arm, GE Ventures, and borrows technology from GE's oil and gas business and global research center. GE also plans to offer the advanced inspection services to its transportation clients.
Could you tap into the same wealth of resources with a handful of mini-GEs? Could you get as much out of the technology if it was only used in oil and gas? That's just one example, but the point is once you start pulling on this digital thread the connections between GE's undoubtedly disparate divisions become stronger. 2  Consider the health-care division that's so often pegged as a spinoff candidate. It has little connection to the power business from a traditional customer and supply-chain synergies perspective, but it donates imaging technology that helps maintenance engineers work on gas turbines. 3
Of course, to believe that a digitally enhanced GE conglomerate is a good conglomerate you have to first believe this software effort is worthwhile. Some investors worry the push has become so large as to be a distraction at a time when GE has plenty of issues to wrestle with in its core industrial business. They're fearful Immelt's been throwing money at a trend he can't master – as he did with security and water. Even those who view digital as necessary to boost margins internally and keep GE's service offerings competitive aren't particularly optimistic that Predix will be a major revenue driver. 
GE itself says it'll be a while before the digital investments really start to pay off and I don't think anyone can deliver a verdict just yet. But the trend toward using digital tools to make equipment perform better and smarter is undeniable. GE owes it to investors to make the most of the money it's already spent by trying to get as big a piece of the action as it can.
It's Flannery's job to do just that while also making improvements to GE's cost management and cash flow. If he fails, he should expect the breakup pressure to grow even stronger. But for now, he appears to share Immelt's vision for GE as THE digital industrial company  -- not companies plural -- and that's OK. 
Immelt last month suggested digital spending could be reduced to provide a buffer on earnings goals, in part because the company was so far ahead of its rivals in terms of investment dollars. But the Industrial Internet of Things is still new and evolving; it's not really the kind of thing you can spend a bunch of money on up front and just declare yourself done. 

Additive manufacturing further tightens the links; whatever division didn't retain ownership rights to that technology would sacrifice a good chunk of the potential supply-chain savings.
To contact the author of this story:
Brooke Sutherland in New York at bsutherland7@bloomberg.net
To contact the editor responsible for this story:
Beth Williams at bewilliams@bloomberg.net
Before it's here, it's on the Bloomberg Terminal.
LEARN MORE