Off Target
Credit Hedge Funds Miss Resurgence
Private debt and private equity appear more attractive.
By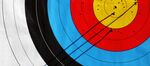 The hedge fund industry is starting to recover from a bruising stretch.
More traders are launching hedge funds, as Bloomberg's Nishant Kumar noted Friday. Total assets have stabilized, with some strategies even experiencing marked inflows. This is a notable change from 2016, when the industry suffered its biggest withdrawals since the crisis.
But one area has been notably left out of the resurgence: credit hedge funds, which have continued to lose investor money. In the first three months of 2017, relative-value funds reported $5.4 billion of withdrawals, the most of any category, according to Hedge Fund Research Inc. data. The strategy is poised for an even bigger year of outflows than it experienced in 2016, when there was broader hedge fund carnage.
This is remarkable because the category performed significantly better than broad indexes of debt last year, with a 7.7 percent compared with just more than 2 percent for the Bloomberg Barclays Global Aggregate Index, HFR data show. Why would investors want to withdraw now?
Here's one thesis: Institutions are less enamored of go-anywhere, do-anything debt funds because they're less worried about benchmark borrowing costs increasing soon. They've lived through a period of historically low volatility. They've become used to the idea of rates staying low for a long time and the economy continuing to chug along. In that type of period, some riskier debt will keep doing well. 

So instead of opting for relative-value funds that seek to provide returns that are less correlated to broad public markets, institutions are gravitating toward longer-term debt funds that invest in private debt and often hold it until it comes due.
According to a recent Preqin survey, some 57 percent of institutional investors plan to increase their investments in private-debt funds in the coming 12 months, compared with only 20 percent who are looking to boost hedge fund allocations. These investors are also funneling more of their cash to private-equity funds, with a similar idea of locking up their money for longer to achieve bigger returns.
Investors often feel they're getting a better deal with these private debt funds; their fees go toward traders who can seek out specific investments unknown by and inaccessible to others. This is a rarefied proposition in a world democratized by exchange-traded funds. 

It will take more than just lower fees to lure institutional investors back to some of these relative-value hedge fund strategies en masse. There needs to be a new pitch or a drastic shift in the macroeconomic landscape leading to more volatility and less certainty about rates. Until then, it's easy to see how relative-value funds could miss out in a hedge fund recovery.
To contact the author of this story:
Lisa Abramowicz in New York at labramowicz@bloomberg.net
To contact the editor responsible for this story:
Daniel Niemi at dniemi1@bloomberg.net
Before it's here, it's on the Bloomberg Terminal.
LEARN MORE