Dutch Dust-Up
PPG Should Have Tried for a Knock-Out
PPG might have done better by bidding higher from the start.
By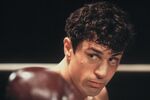 PPG INDUSTRIES INC
-0.77
At Closing, April 20st
AKZO NOBEL
+0.28
At Closing, April 20th
After nearly three months of battling, PPG Industries Inc. has given up its pursuit of rival paint-maker Akzo Nobel NV. Its parting gift is to heap more pressure on Akzo management.
PPG revealed it had approached Akzo about lifting its 27 billion euro ($30.3 billion) offer a third time by a "nominal" amount in the hope of securing board approval for a takeover. Akzo declined to engage. The last-gasp overture isn't a surprise. But it will infuriate Akzo shareholders, already gunning for a deal, to learn it wasn't pursued. PPG also put a number on its mooted break fee and promised two PPG board seats for Akzo directors, up from one.
Like all of PPG's sweeteners, the result is the same: more titillation for Akzo shareholders. But to what end? Not the outcome that PPG and advisers Goldman Sachs actually wanted: a deal.
PPG has always kept plenty in reserve throughout this saga. Its first offer was at a 29 percent premium. Two increases took that to about 50 percent, with a third in its pocket. The non-financial perks were upped along the way too.
It might have been better to go in with a knock-out approach from the outset. That would have looked serious and generous. Akzo's board would have struggled to reject it quite as vigorously as it did PPG's first move.
While the incremental strategy attracted growing investor support for a transaction, it also allowed time for a political backlash. Some of PPG CEO Michael McGarry's comments, drawing attention to the one-way nature of Dutch cross-border M&A, may have been well made. But they weren't helpful in getting a deal. He could have kept a lower profile. 
Still, if PPG hasn't got what it wanted, neither has it lost much. Investors have applauded McGarry's ambition. The shares have comfortably outperformed the S&P 500 since the takeover plan leaked. Some of that may dissipate now the deal is off, although expectations of success were always low.
Akzo shareholders are better off too. Okay, they don't have a fat offer from PPG. But management has been kicked to refresh the strategy, dividends will rise and there'll be a big cash return this year. The shares are up about 15 percent thanks to the saga.
The biggest winner overall is Dutch corporate management. The episode has underscored the power of boards in the Netherlands to resist unwanted deals despite fierce investor pressure. That leaves shareholders in Dutch companies as the losers. The threat of hostile deals keeps managers on their toes. With that diminished, investors may be more wary of buying Dutch stocks.
Akzo now has some time to implement its new demerger strategy. That will create two new takeover targets. Given what's just happened, would anyone dare take a pop?
To contact the author of this story:
Chris Hughes in London at chughes89@bloomberg.net
To contact the editor responsible for this story:
James Boxell at jboxell@bloomberg.net
Before it's here, it's on the Bloomberg Terminal.
LEARN MORE