Backseat Drivers
Qualcomm's Car-Chip Target Should Let Shareholders Steer
NXP could justify pushing for a bump of 20 percent in its takeover price, and it has time on its side.
By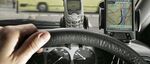 NXP SEMICONDUCTORS NV
+5.28
At Closing, May 25th
QUALCOMM INC
+0.88
At Closing, May 25th
NXP Semiconductors NV shareholders have leverage to push for a higher takeover price and management needs to start listening.
The biggest supplier of computer chips for cars agreed in October to sell itself to Qualcomm Inc. for $110 a share, or $47 billion including debt. The deal makes lots of sense for Qualcomm, whose reliance on the smartphone market has become a liability as shipment growth slows and legal challenges threaten to catheterize its lucrative technology licensing business. But why NXP would sell its faster-growing automotive chips business so cheaply was always a head-scratcher. The $110 bid represented a marginal premium to analysts' estimates for NXP's stand-alone value.    
Per Bloomberg News, NXP investors led by Elliott Management Corp. are trying to do something about it by pressuring the company to renegotiate the terms of the deal. In January, NXP shareholders approved certain resolutions related to the Qualcomm offer, but heading into Wednesday, only about 14 percent had tendered their shares. Qualcomm is also still awaiting regulatory approval in several countries, so there's still time to rework the deal and, if anything, waiting has only made frustrated shareholders' case stronger.
NXP has reported three quarters of better-than-expected results since its talks with Qualcomm first came to light. After the divestiture of its less profitable Standard Products unit and a synergy boost from the 2015 acquisition of Freescale Semiconductor, NXP's adjusted gross margin reached 51.7 percent in the first three months of 2017, putting the company well on its way toward reaching its 2019 profit goals. That helped push NXP shares to within 2 percent of Qualcomm's offer, a spread Cowen & Co. analyst Timothy Arcuri described as "incredibly tight" given the looming regulatory hurdles.
Qualcomm, meanwhile, has plunged about 16 percent after it removed any assumption for licensing revenue from contract iPhone manufacturers from its current forecast as it hashes out a contract dispute with Apple Inc. It's also trying to fend off a Federal Trade Commission lawsuit accusing it of a monopoly on smartphone semiconductors. In other words, NXP clearly holds a lot of the power here -- even more so once regulatory approvals get locked up. It has an obligation to try to wring out more money for its shareholders.
The question is how much more is going to be enough. Ahead of the official deal announcement, Bloomberg News reported that Qualcomm and NXP were discussing a price in the range of $110 to $120, before the latter somewhat inexplicably decided to cash out at the low end. At this point, $120 would seem to be the minimum that NXP should demand in any price renegotiation. Arguably, it has grounds to get even more.
Taking into account the company's efforts to reduce its debt load and increase cash, a price of $120 a share would value NXP at about 15 times its projected Ebitda for 2017, or about 21 times its anticipated adjusted net income. That's still a discount to the multiples commanded by Linear Technology Corp., a chipmaker that at the time of its early 2017 sale to Analog Devices Inc. was expected to grow revenue at around the same pace as NXP. Assuming a comparable valuation for NXP, you could justify a price in the range of $130 to $140 a share.
For what it's worth, Arcuri of Cowen estimated earlier this month that Qualcomm could pay $125 a share for NXP and still get a 20 percent boost to its 2018 EPS. Data compiled by Bloomberg shows the accretion math is still in the double digits at $130 a share.
NXP investors aren't pricing in a bid increase just yet. Shares of the company rose only about 1 percent after the Bloomberg News report to around $109. But perhaps they should be more confident. Math and time are on their side.
To contact the author of this story:
Brooke Sutherland in New York at bsutherland7@bloomberg.net
To contact the editor responsible for this story:
Beth Williams at bewilliams@bloomberg.net
Before it's here, it's on the Bloomberg Terminal.
LEARN MORE