Empire Building
Vivendi's Family Affair
Billionaire Vincent Bollore is the buyer and the seller. What could possibly go wrong?
By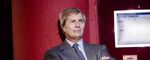 VIVENDI
+0.32
At Closing, April 25th
It's a deal that only someone with the last name Bollore could love.
European media group Vivendi SA proposed on Thursday to buy a 60 percent stake in advertising agency Havas SA for 2.3 billion euros ($2.5 billion), or 9.25 euros a share, representing a premium of about 9 percent over Wednesday's closing level. Assuming completion of the deal, Vivendi will then offer the same per-share price to minority holders of the world's sixth-largest ad group, which depending on how many accepted would add another 1.6 billion euros to the bill.
Conveniently, billionaire Vincent Bollore, the chairman and biggest shareholder of Vivendi, is the buyer and the seller since his Bollore Group owns the Havas stake. What could possibly go wrong?
As I wrote last year, sticking an ad agency with 18,500 employees into a company that earns half its revenue from pay-TV and half from music isn't exactly an established model. Once Vivendi consists of Canal Plus, Universal Music Group and Havas there is a risk that it goes back to the bad old days of being a conglomerate of disparate assets trading at a discount to their value. That would undermine one of the key aims of a Bollore-led remake of Vivendi, which saw it sell off four of six businesses since 2013.
Vivendi argues that Havas's expertise in creating commercials, advising brands, and analyzing data would help it wring more value from its content. For example, Havas could make marketing campaigns using Universal  songs or Canal movie characters like Paddington Bear. With conventional advertising getting less effective, Vivendi could also help Havas develop so-called branded content, in which companies underwrite movies or videos so as to gain notoriety.
It's fair to ask why the companies need to merge to deliver such services, though. Why not partner instead without spending nearly 4 billion euros of cash from Vivendi's balance sheet? Given that Vivendi declined to quantify any cost savings or new business that would be generated from the combination, the purported benefits remain more theoretical than real.
That said, anyone who follows Bollore and Vivendi knew this deal was inevitable. It's all part of the billionaire's master plan to leave his business empire to his children by 2022, when the family celebrates the 200th anniversary of Bollore Group. His 37-year old son Yannick Bollore runs Havas, another son Cyrille is responsible for the African logistics and transport business, and daughter Marie works on an electric car battery project.
The Vivendi-Havas marriage looks to be more about Vincent Bollore's family planning anything else. Once the 65 year-old tycoon steps aside, the path looks cleared for Yannick to run Vivendi and Cyrille Bollore Group. The deal will also help the family reduce Bollore Group's 4.2 billion euros of debt, much of which it layered on by borrowing to up its stake in Vivendi. 
Vivendi shareholders probably aren't too thrilled about their capital being used to such ends, but there's little they can do about it: because the deal is being done in cash, there's no need for a shareholder vote. 
To be fair, Vivendi has returned about 8 billion euros from the asset sales to shareholders since 2014 via dividends and buybacks that also flowed back to Bollore himself. But that windfall is now in the past, and the new Vivendi still looks a muddle. It spent 3.9 billion euros on a big stake in Telecom Italia and then another 2 billion euros on raids of Italian broadcaster Mediaset and video-game maker Ubisoft that have been opposed by the respective family founders. The 12 percent rise in the shares in the past year trails that of the benchmark French index, which is up 25 percent.
Somehow this is all supposed to add up into a European content and media powerhouse, as Vivendi executives often say. In reality, it adds up to smart investments by one man to the benefit of his family. Others are just along for the ride.
To contact the author of this story:
Leila Abboud in Paris at labboud@bloomberg.net
To contact the editor responsible for this story:
Beth Williams at bewilliams@bloomberg.net
Before it's here, it's on the Bloomberg Terminal.
LEARN MORE