The air is coming out of London's housing market -- but try telling that to home owners.
Asking prices in the capital have barely budged compared with 2016, according to Rightmove.
April saw a decline of 1.5 percent on the year-earlier period, the largest slump since 2011, when Rightmove began compiling the data. This is a far cry from the double-digit gains in 2014, when price growth hit a peak of 21 percent in June.
In some of London's poshest districts -- places like Kensington and Islington -- prices are in decline. Out in the suburbs, they're climbing as buyers seek more affordable homes.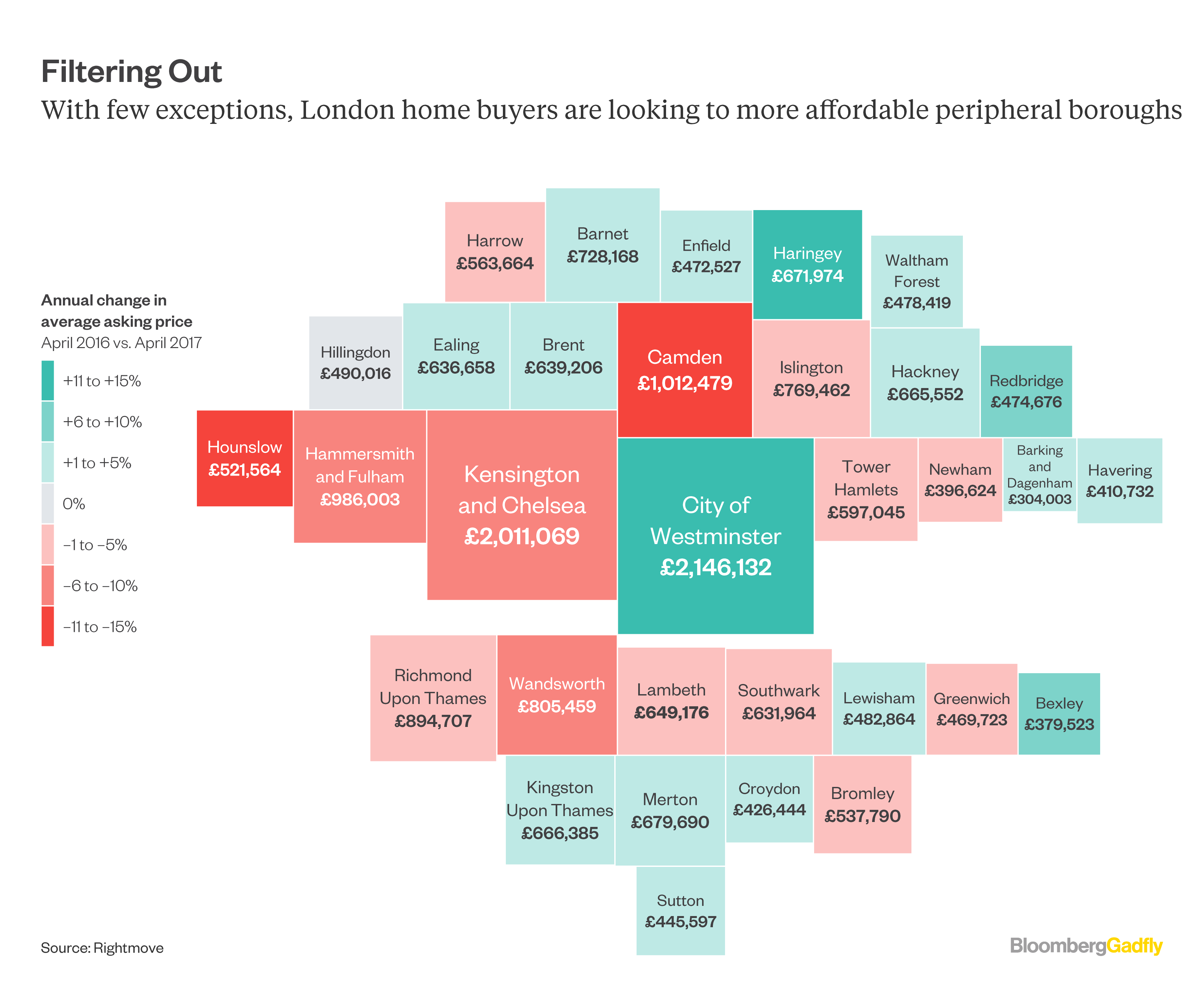 Faced with this, Londoners are weirdly confident about the future value of their homes, as this index from Knight Frank and IHS Markit shows: more expect the price of their house to rise than fall. 
Nationally, Britons' faith in bricks and mortar looks solid. Ask a householder how they expect the value of their property to change in the next year, and nine out of ten expect it to rise or stay the same.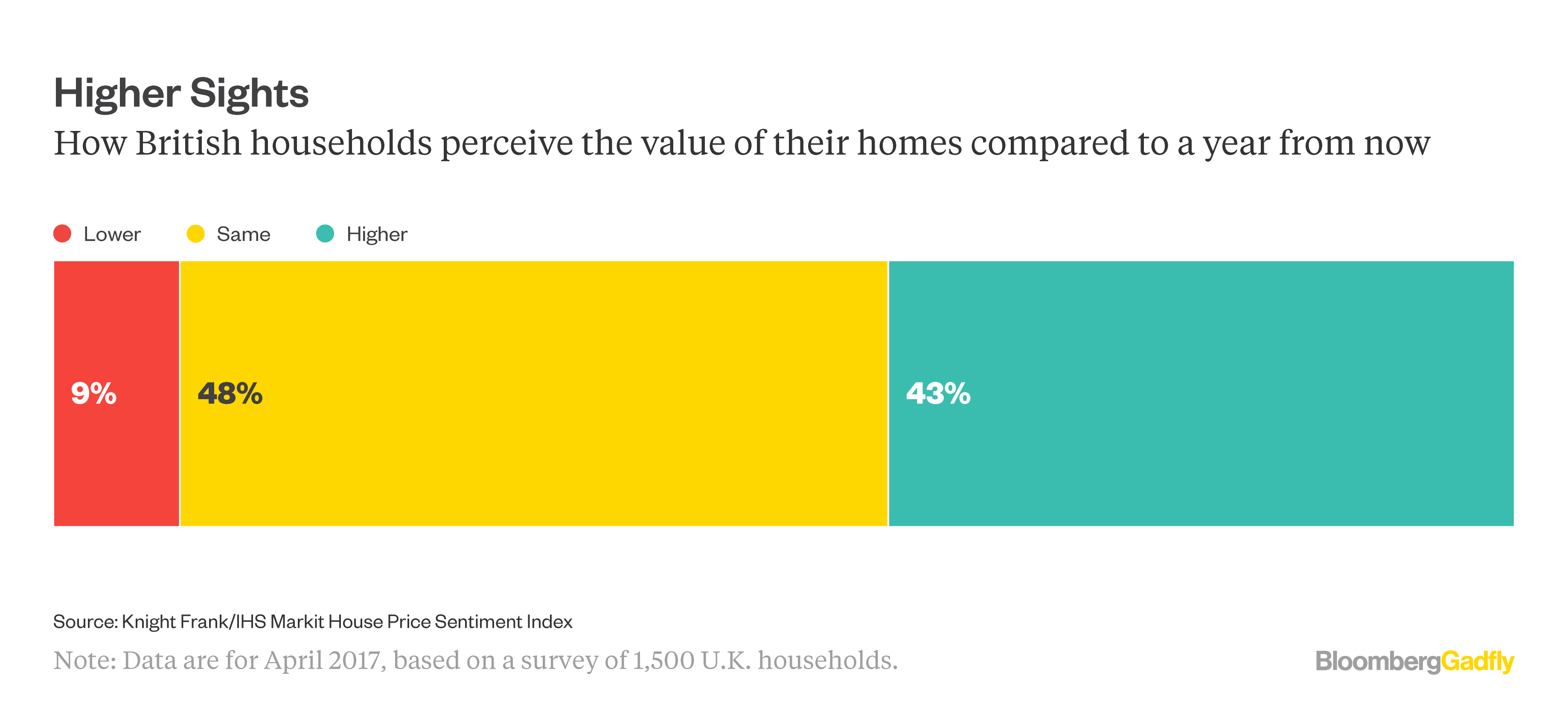 Expect the slow decline in asking prices to put this optimism to the test in coming months.
This column does not necessarily reflect the opinion of Bloomberg LP and its owners.
(Corrects the price-growth range for Croydon in cartogram.)
To contact the author of this story:
Elaine He in London at ehe36@bloomberg.net
To contact the editor responsible for this story:
Edward Evans at eevans3@bloomberg.net